Our Partners

Kim Eagle is an award winning trainer in fitness & nutrition. Her passion is helping people get fit & lose weight in a healthy, sustainable way. She does not believe in supplements, fad diets or shakes! It's all about REAL food put together in a balanced way to benefit your health and performance. She is also a marathoner and Ironman athlete who understands that nutrition is the limiting factor on race day!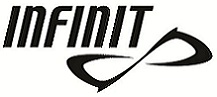 INFINIT nutrition was founded by athletes for athletes to create a better sports drink. The drink had to provide enough calories and carbs to keep an athlete fueled, enough electrolytes to keep fluid and blood ion concentration in balance, while also being easy to digest even in the most grueling conditions. The product also needed to be an all-natural alternative to the dizzying array of sports nutrition supplements on the market filled with high fructose corn syrup, artificial sweeteners, dyes, colors, and additives. This is not a one-size-fits all nutritional product, but caters to each individual athletes needs by customizing a specific blend for them. Factors that had to be considered for INFINIT was simplicity, osmolality, carbs, protein, electrolytes, BCAA's, caffeine, flavor, and of course the custom formula unique to each athlete. It all comes in one bottle. No need to use extra salt tabs, gels, or bars, just drink and go!

Zealios offers a full line of body and hair care products formulated for endurance athletes. Using only safe ingredients that are gentle enough for everyday use, Zealios products protect, cleanse, and revitalize from head to toe. Whether it's a training day or race day, Zealios goes the distance.
RUNLAB is a movement analysis and diagnostic company. They provide runners and triathletes access to a full-body movement assessment developed by their team of medical experts, elite runners, and clinical biomechanists. Each person's unique biomechanical fingerprint is analyzed to create a detailed 14-page movement analysis profile and algorithmic-based footwear prescription. They understand the complex relationship between individual structure, range-of-motion, goals, strengths, and limiters and will help you understand the way you move. Get your movement patterns evaluated head to toe today!