Race Splits
Swim: 1:05:08 (1:41/100 meter pace for 2.4 miles)
T1: 5:16
Bike: 5:28:05 ( 20.59 mph for 112 miles)
T2: 6:29
Run: 4:04:29 (9:14 per mile for 26.2 miles)
OVERALL Finish Time: 10:49:25
1st Kukui Place out of 38 Men Age 40-44
186th Place out of 275 Men Age 40-44
934th Place out of 1,660 Men
1,063rd Place out of 2,271 Overall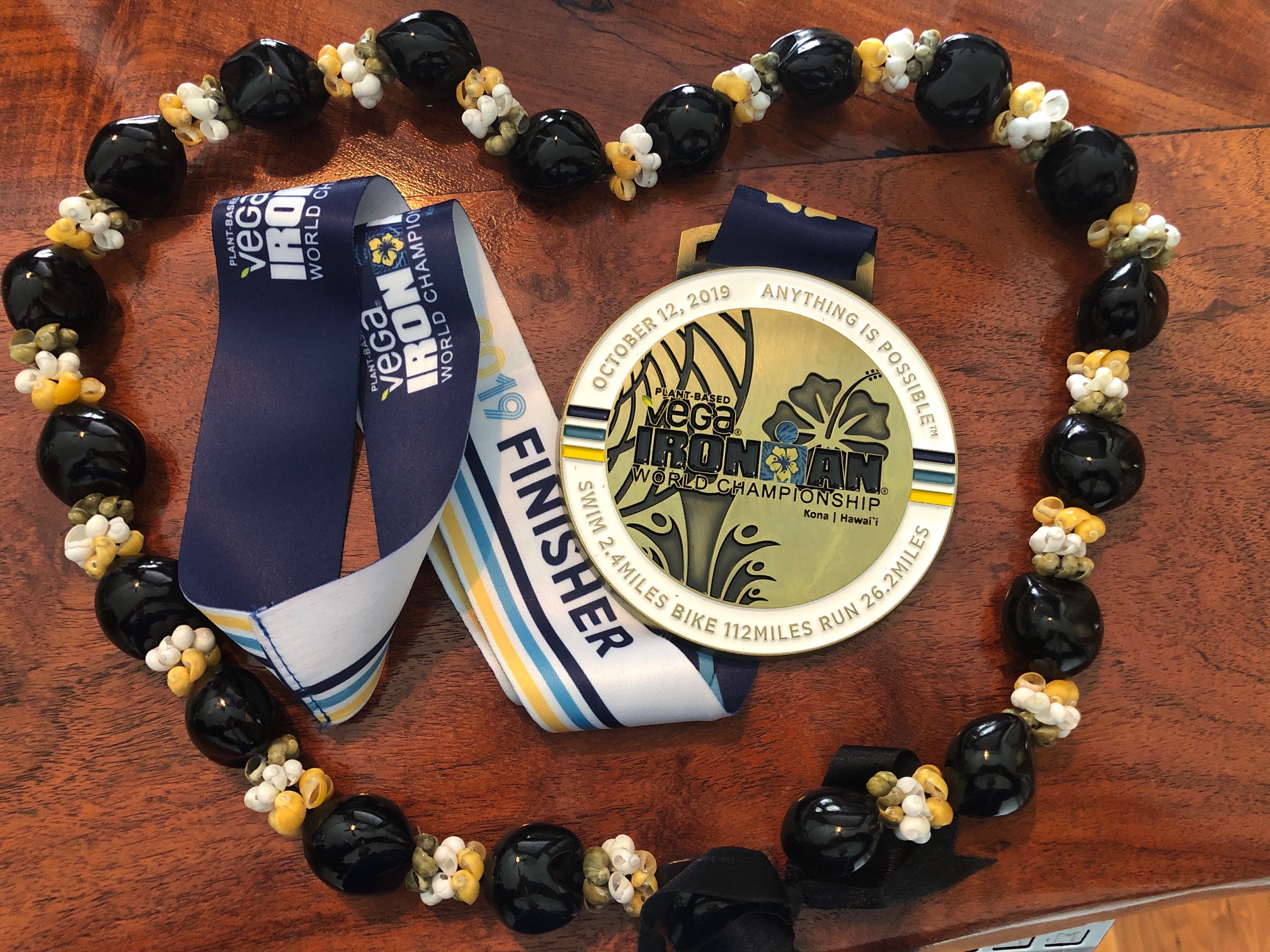 If you are reading this by this point, you are well versed in my journey of getting here. If you are just now joining the story, please scroll to the bottom of this page and there are 2 other articles to read before you read the race report. Bottom is the first one, middle is the second, and top is this one. If you read nothing else from this race report, I'd probably skip to the final section where it really talks about where my heart was at on this day. This will share some details that are probably over the top for the average John Doe, but very helpful to those of you that haven't raced this event, yet.
Major take a-ways…
I arrived Tuesday afternoon and that felt very rushed Tuesday-Friday. Granted I was NOT super close to the race and that factored hours into my day driving back and forth from Waikoloa to Kona as it's a minimum 35 minute drive on the Queen K, one way. However, this was pretty convenient to be able to ride the Queen K out where the wind and hills actually matter.
Parking is a huge challenge near the race venue, so even if you are staying in Kona, factor a lot of walking into your day.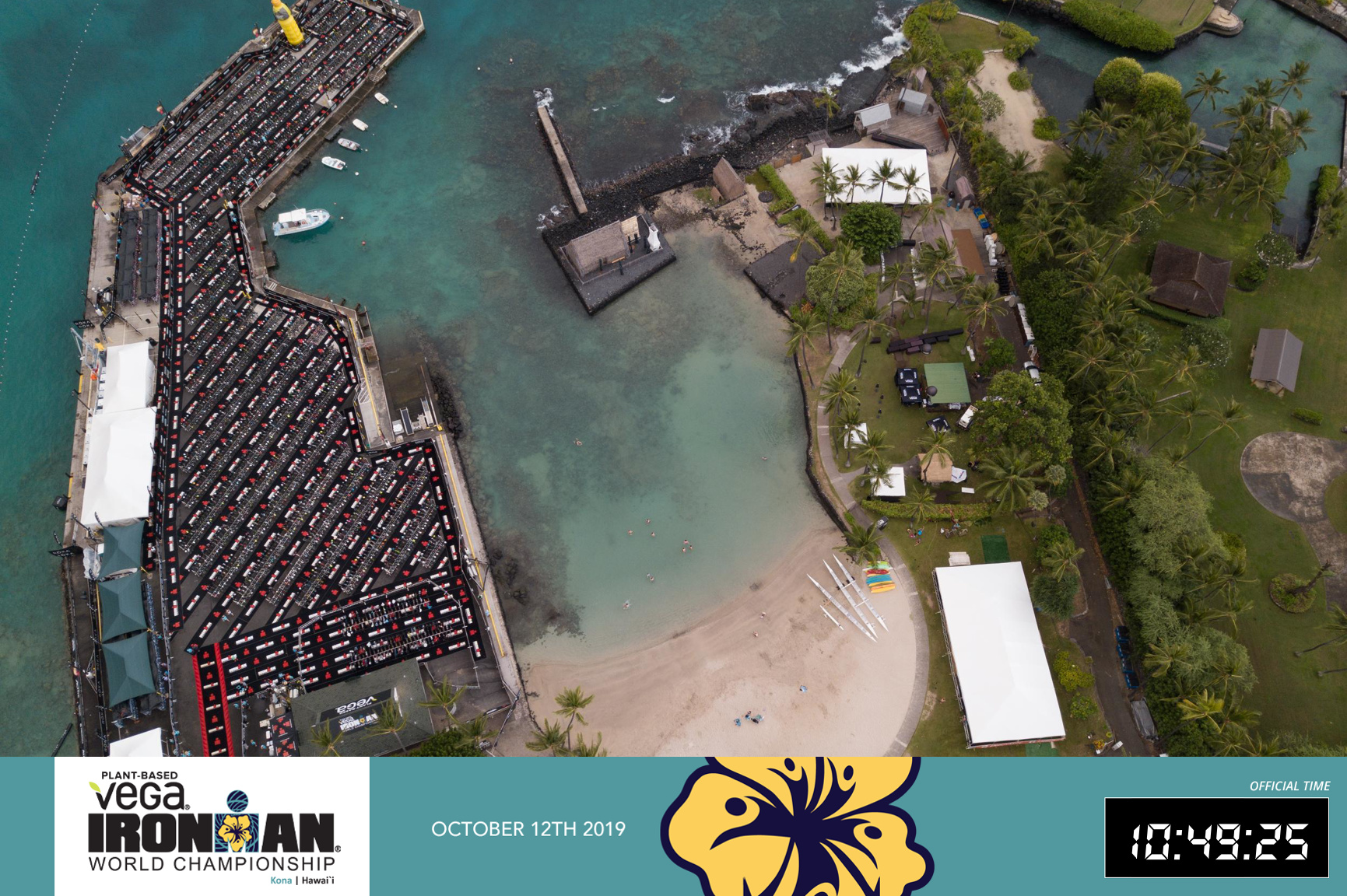 I chose a place to be able to cook 99% of my meals leading up to the race and that was a huge benefit so I could control all the things possible.
Pre-Race
In the days leading up to the race, I had a number of mechanical issues that caused extra stress. Due to a new bike box purchase, I had inadvertently removed the hub endcaps from my wheels when I was packing it up and LEFT them at home. This was entirely an oversight on my part and will never happen again now that I know how my bike box works with wheels. To my surprise when I landed on Tuesday to put together my bike, my wheels had absolutely no method to actually attach to my bike. I resolved this the following day through ZIPP loaning me a set of demo wheels until my wife arrived with my endcaps for MY wheels. (she arrived Thursday afternoon). My second problem was my Di2 base bar shifter was not functioning at all. I had made an appointment with FELT bikes to do a tune-up on Thursday morning far in advance of the race, so I figured they could check it out for me. Thanks to Zipp, I was able to swim, bike, and run from Tuesday to Thursday. Thursday rolls around, FELT looks at my bike and calls me 3 hours later with it all fixed.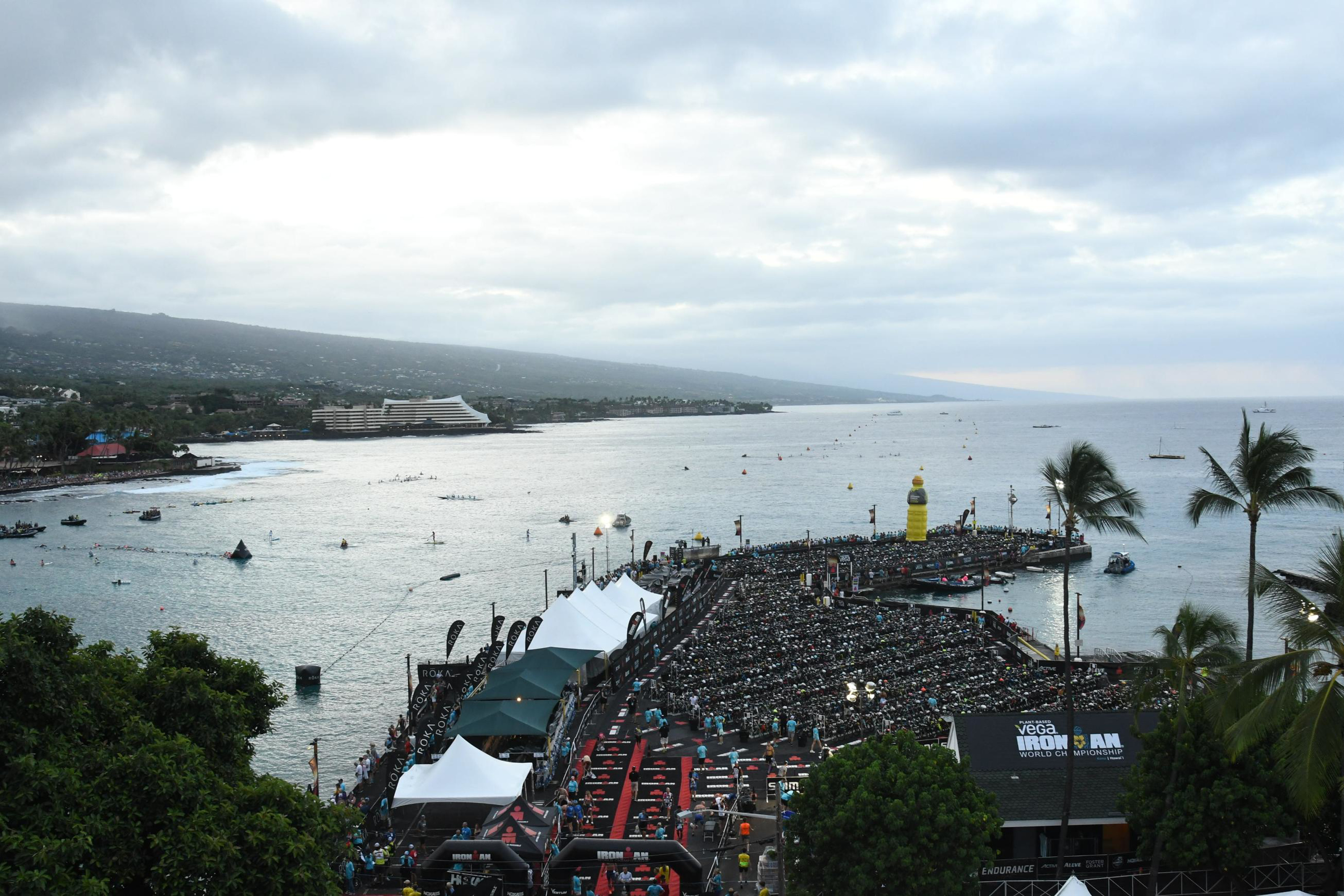 My mechanic basically replaced everything except the frame, the drivetrain, wheels, and shifting system. What does that mean? He replaced my entire brake systems (brakes, pads, cables, anything to do with my brakes), every single bolt on my cockpit (aerobars, pads, headset, etc.) and while the Di2 shifter was still not working when he put it back together, it was working just fine when I arrived. It was crimped somewhere, and he thought it was severed. My lucky day! So now I have my wheels back, an entirely new rebuilt cockpit, and a bike that works flawlessly. My wife has arrived, I have swum twice, ran twice, biked once, and gotten most of my bags packed. Oh and I spent way too much money at the expo cashing in my birthday, anniversary, and every other holiday for the year.
My biggest recommendation for others coming to this race is to arrive Monday at the latest. The more time you can spend on the island before the race, the less stress you will have in Kona. If you can afford it, I'd arrive on Saturday before the race. It may not have been as stressful if all the bike issues weren't there, but you never know when things like this will pop up. This is a picture of me right before the Underpants Charity Run that is an annual historic event where your entry fee goes directly to charity and we run in our "underpants" (or Texas flag speedo in my case) for 1.5 miles down Alii drive.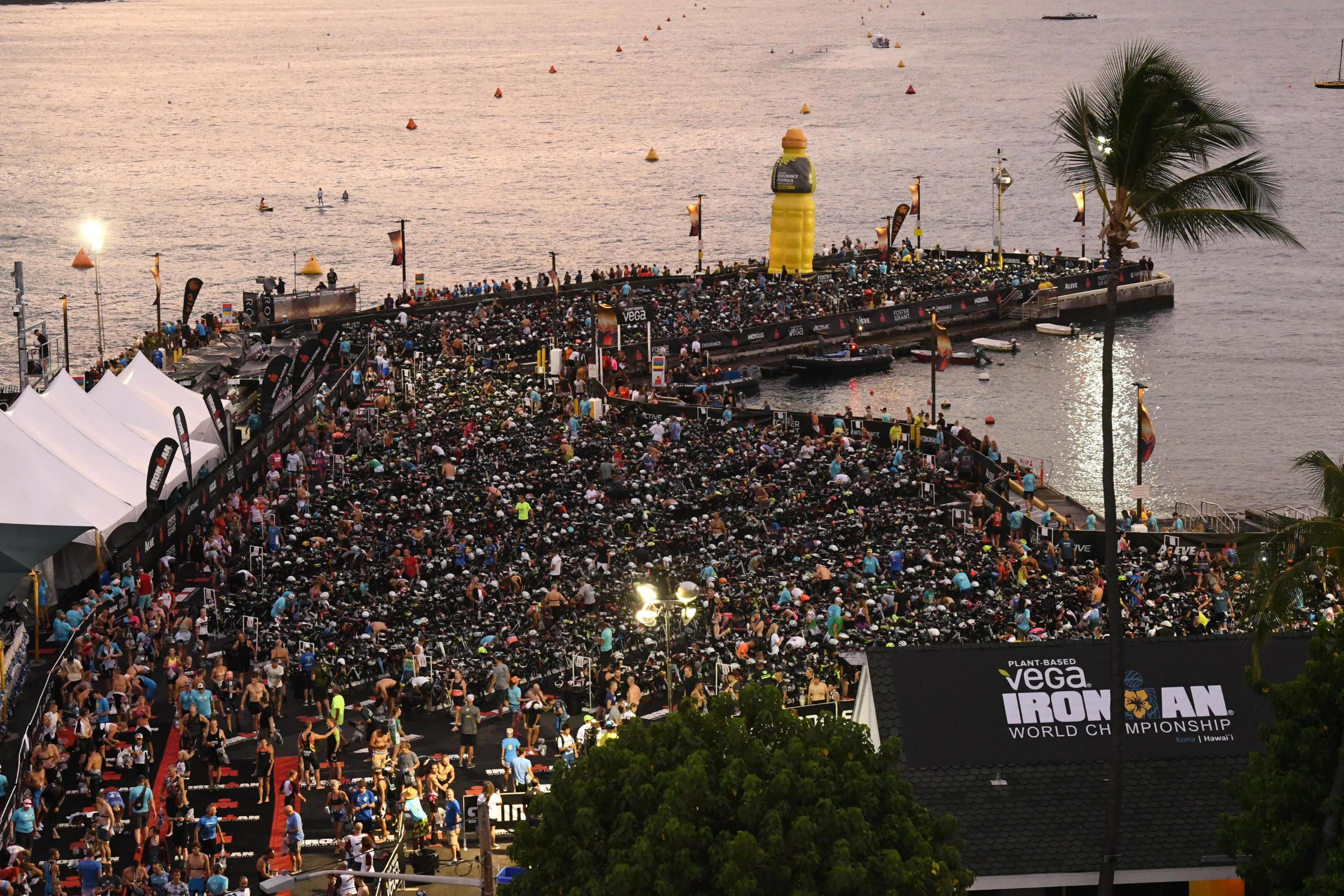 Control what you can control. I controlled my diet by not eating out. I controlled my workouts by executing them ON the course to get used to it all. I controlled my routine. I controlled my stress by staying in Waikoloa away from too many crazy hyped up triathletes. I controlled my own schedule.
By Friday, all my spectators had arrived. My amazing supportive wife was there. My best IronPal was there, Laurie Hahn who has raced nearly every single Ironman with me since 2010 in St. George, and my best friend David Delahoz and his wife Tanya had arrived – who actually were there for my very first Ironman in 2008 and wanted to see my journey come full circle in Kona. Many people asked about our boys, but they are both in high school football, it was homecoming week, and they both start on their respective teams (freshman and Varsity).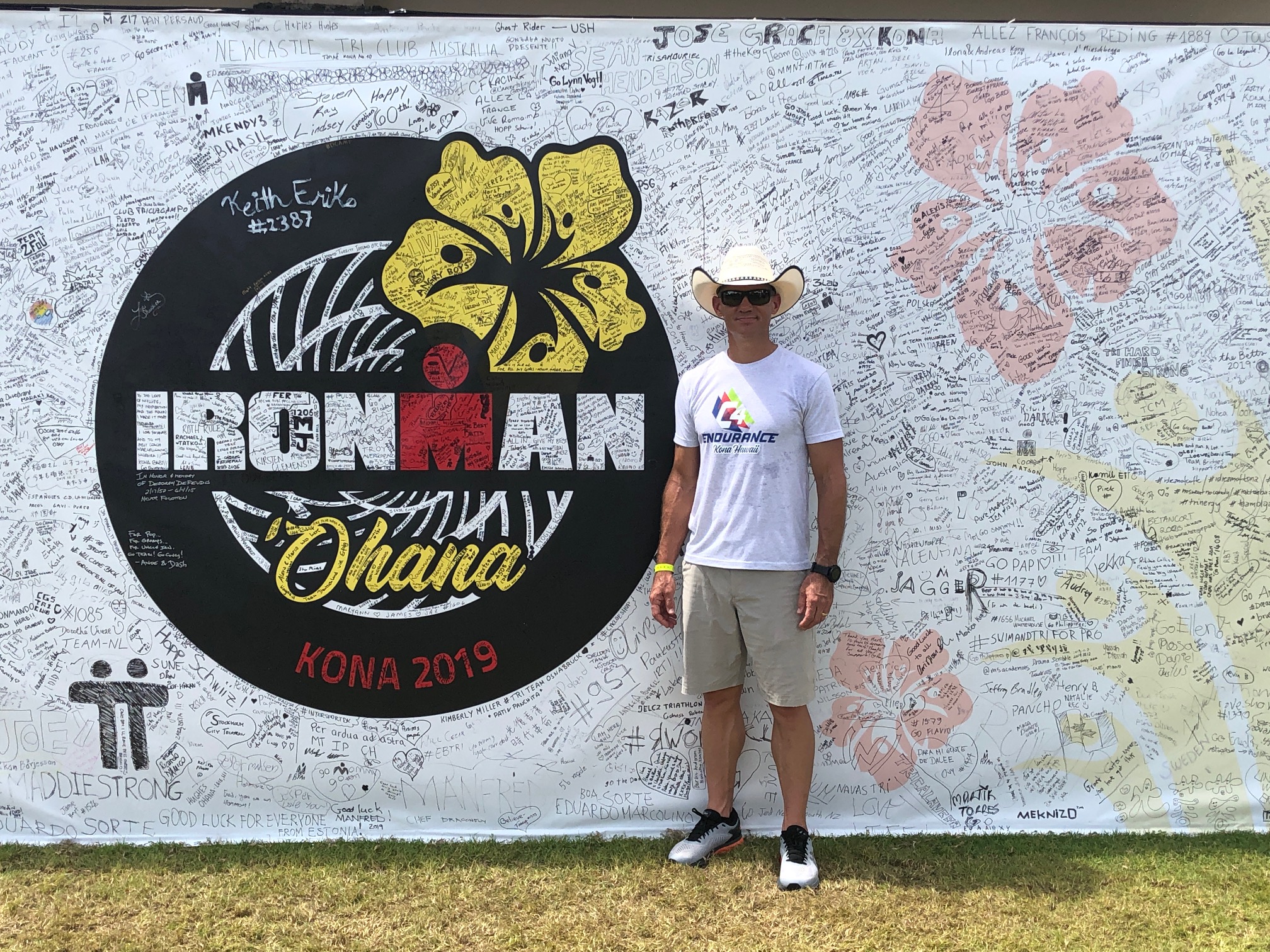 It doesn't take a genius to see that the school/football/homecoming card trumps the "my Dad is still racing Ironmans in his 40s". I told them that I did not expect them to disrupt their life or risk them losing starting positions just to come support me. It was a mutually agreed state of affairs and we were all happy with our decision. No regrets. This year's theme at the World Championship was "Ohana" or Family. My family goes far beyond blood and I was so grateful to have every one of you on my journey with me on this day and the years leading up to it. Thank you Ohana!
Race Morning
Up bright and early at something like 3:30 AM for some breakfast and a half hour drive to Kona for body marking and setting up transition. I learned the hard way that the "tri-tattoos" they use for body marking don't stick to arms like mine. The hairy man contest would have been won by me, but no one told me I should shave my arms to get those tattoos to stick. A quick trip to the correction table and it was old school sharpies for my number placement. A few things unique about Kona were that you did NOT have access to your T1/T2 bags that morning, there were several HUNDRED bike pumps available in transition setup at the end of each row, so you don't need to bring your own, your bike helmet MUST be attached to your bike, you could either put your shoes clipped into the pedals OR in your bike bag, but nothing was on the ground, and it's still a good idea to bring a headlamp. Once all my transition was setup, bike ready to go, people drew sharpie smiley faces on my arms, I was ready to relax until 7:30 AM.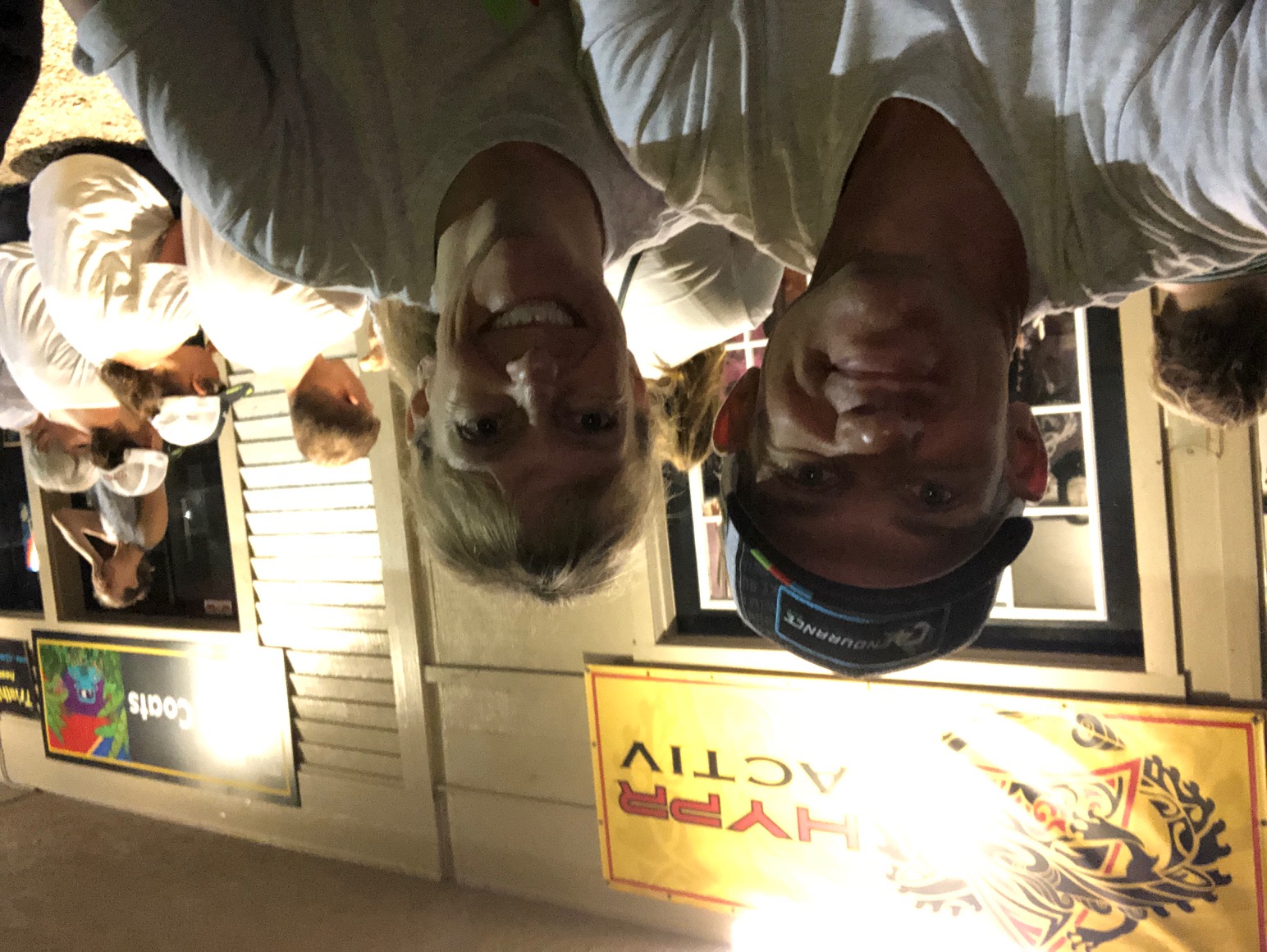 They had corrals setup similar to a marathon with signs for the various waves. It was decided that the Kukui wave was going off at 7:30, dead last, but nothing could wipe the smile off my face on this day. I got to hang out with Tonya and Laurie for maybe an hour before getting in the starting corral which really helped ease the normal race day nerves and unsettled stomach.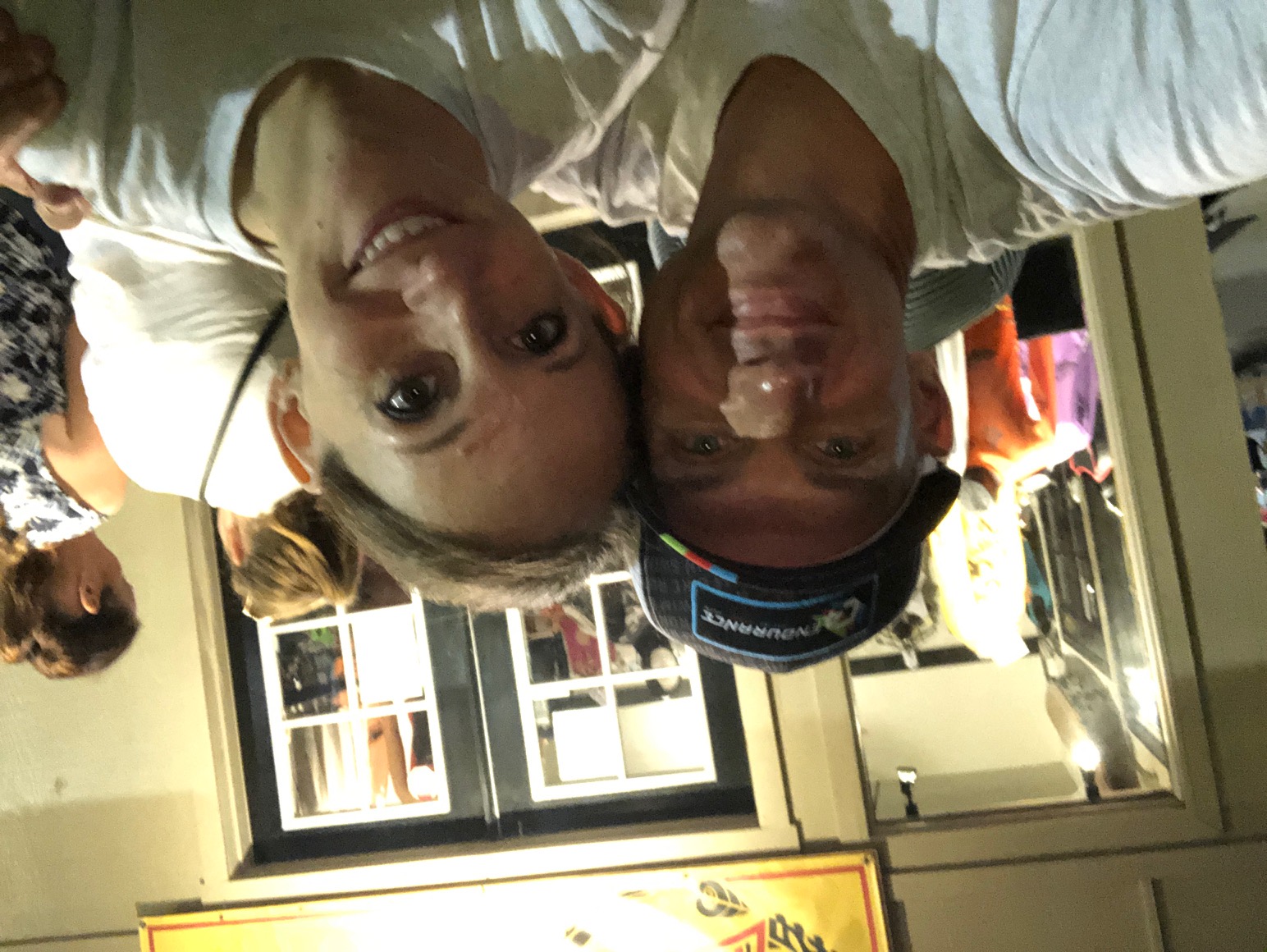 I had a motto that I carried in my mind and heart all day. Self-management, self-preservation, and self-reliance. I knew that I had to worry only about me on this day. Manage your own race, your own nutrition, your own gear, your own body, your own pace, your own core temperature, your own everything. If you manage yourself, God will take care of the rest. I repeated these words all day long and not a single time did I get "down" or hit the "lows" that most of us go through during an Ironman. Today was my day and I was embracing it.
Swim: Goal time: 00:59:59 Actual Time: 1:05:08
Most positive thing from this sport: swimming in probably the most historical place in triathlon with the most beautiful underwater scenery ever.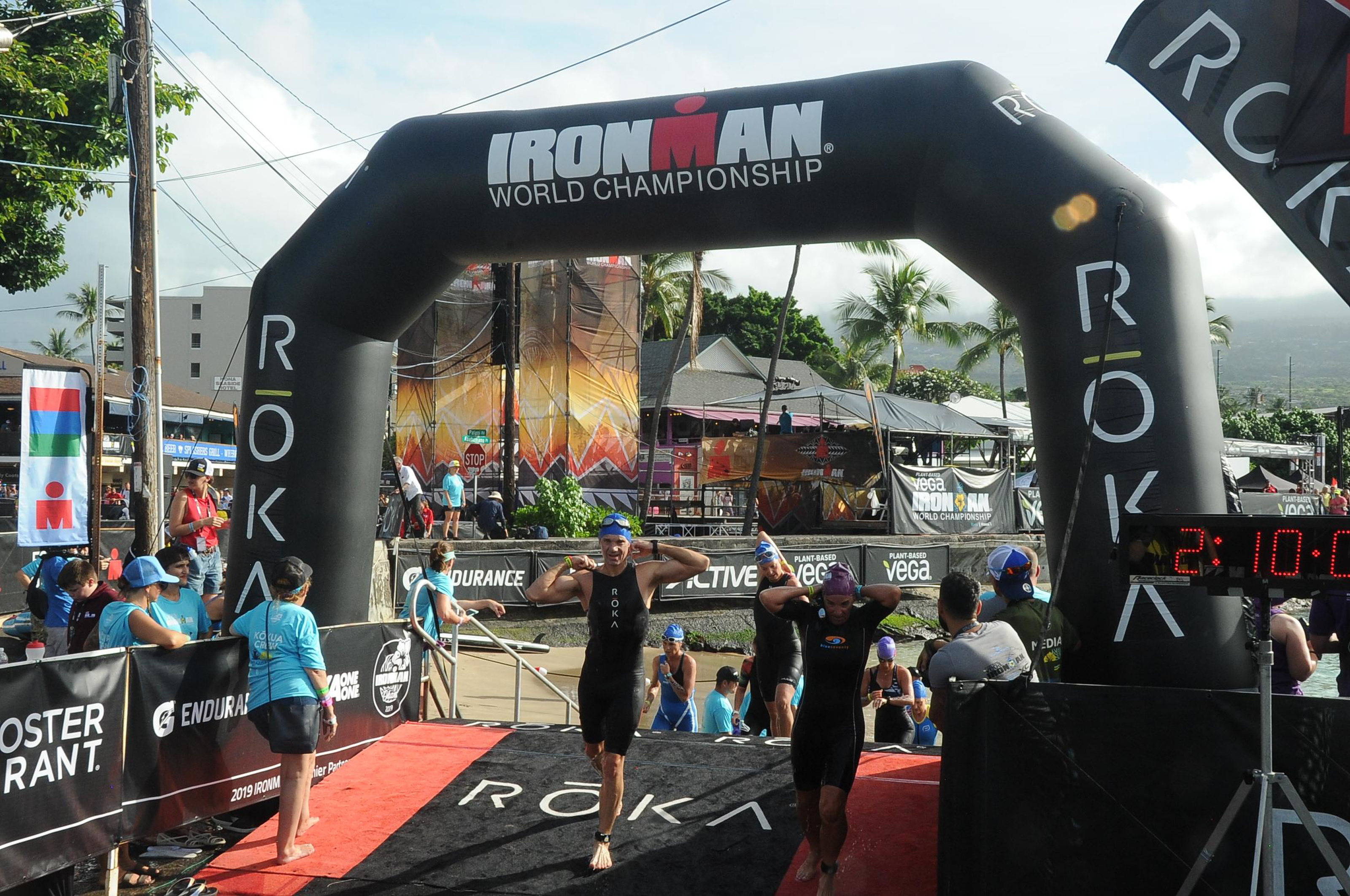 Before I knew it, we were walking on to the pier and then on Dig Me Beach to go tread water for about 5 minutes roughly 300 yards from the beach. I started at the front of the pack, maybe a little to the left. I tried waving to the girls on the wall, but it was a good ways away, so I'm sure they didn't see me. The swim was BEAUTIFUL. Sure there were big ocean swells, but you could see the bottom all the way out and all the way back. The prettiest blue water, colored fish, beautiful corral, and just everything around you was amazing. I probably spent way too much time gazing in the water, but I was enjoying my swim. I actually glanced at my Garmin at the turn and expected to break 1 hour, so clearly something was off as I was much slower on the return trip and that confused me when I made it to the pier later than expected. No frowns here though, I had just swum the most sacred Ironman swims in the world where every single legend in our sport has swam at least once. My day has only begun and I'm already smiling ear to ear.
T1: Goal Time: 3:30 Actual Time: 5:16
Very uneventful, took my time taking care of my needs like a little saltwater chaffing, getting on my bike gear, and making my way to the bike to start my journey to Hawi.
Bike: Goal Time: 5:05 (22 mph) Actual Time: 5:28:05 (20.59 mph)
Most positive thing from this sport: Not only riding the most historic route in triathlon, but for me it was absolutely nailing my nutrition, maybe for the first time in my racing history.

I felt great hitting the bike course right up until mile 6 when I hit a bump and my aerobar arm pads dropped 2 inches. I managed to make it to the first aid station that happened to have a SAG mechanic nearby and was able to get him to tighten the bolts down so I could finish this 112 mile bike ride. He was in no hurry and it probably cost me 10 minutes, but he fixed it and I was on my way. Everything they tell you about this course is true. It's rolling hills, but nothing big. It's windy going towards Hawi with a little bit of a climb going into the wind slowing you to sub 10 mph at some stages. The turnaround was magical with a good downhill and a massive tailwind actually bringing up a situation that I don't experience often, running out of gears to go faster maxing out at 40+ mph. The things I did right on this were smiling, enjoying my day, not stressing about watts and power, keeping my head down low, staying cool under pressure, but most of all was my nutrition. I had planned this day down to the minute of what to consume and when. I went through at least one bottle of water at every aid station and sometimes another bottle of water between aid stations on the return trip just pouring it over my body. I lost count of how much fluid I drank, but it was working. By the time I reached T2, I was excited and still smiling.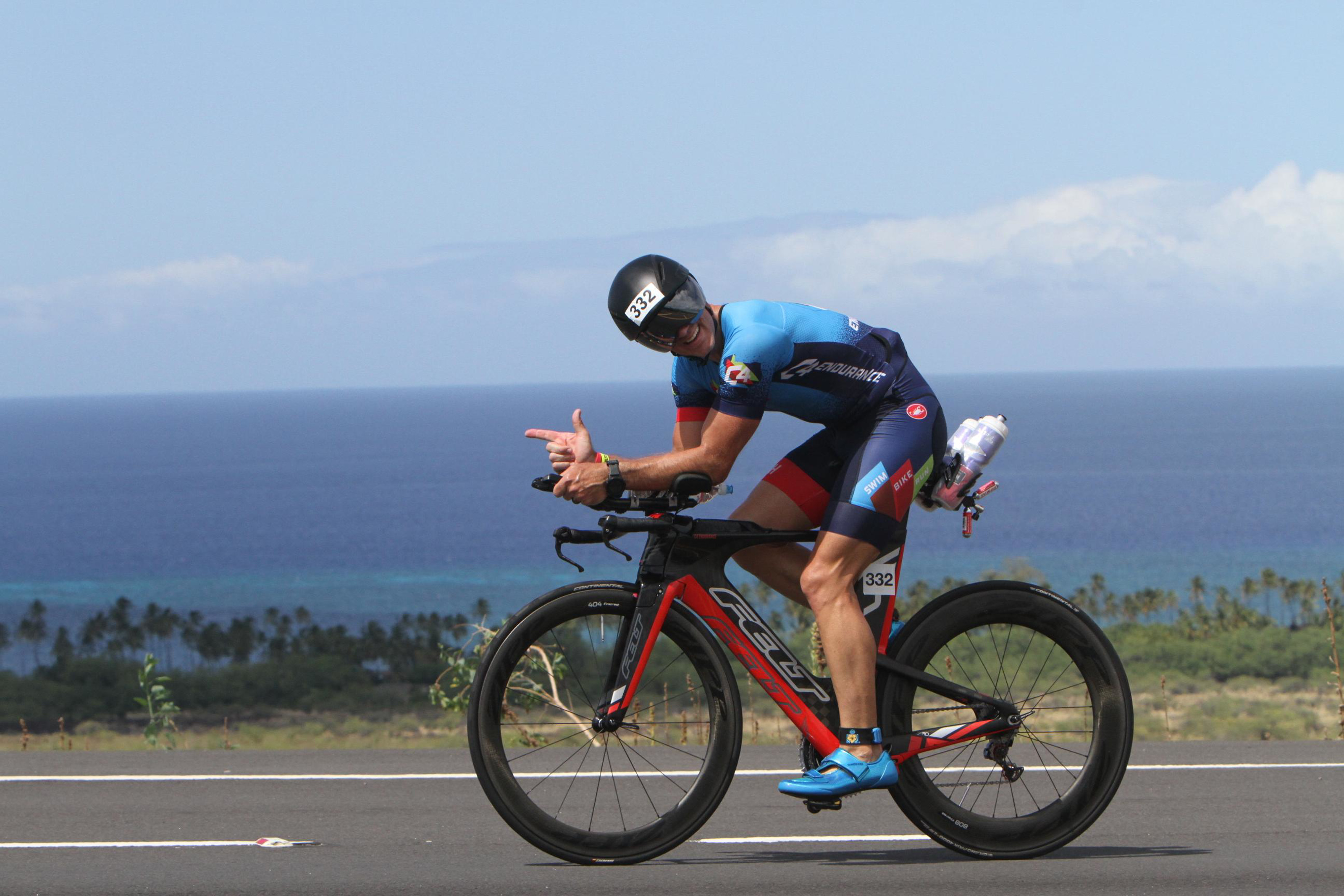 For a brief moment, I was disappointed in my time, but realized that the mechanical cost me some time, the 6-7 miles I had to ride without aerobars cost me aerodynamics and time, and I probably slacked off the watts some in there as well b/c I was just trying to remember every moment of the entire day. I was taking it all in and loving life, regardless of what the clock said. I know that I may never get this experience again, so I wanted to remember every second of it vs. focusing on a magical/mythical clock that may only stress me out and not allow me to embrace the race and all its wonder. My day continues and I'm still smiling ear to ear.
T2: Goal Time: 3:30 Actual Time: 6:29
Again, pretty uneventful and moved about my way, but stopped to thank the volunteers, fill up my hand held ice bottle and left transition with a smile as big as Texas.
Run: Goal Time: 3:30 (8:01 min/mile) Actual Time: 4:04:29 (9:14 min/mile)
Most positive thing from this sport: When I ran, I was running my goal pace of 7:30-8:30. I was able to hold that pace pretty solid until around mile 10 when it started getting more difficult at the aid stations. My goal was at each aid station to refill the ice in my bottle with 2 cups of ice and 1 cup of water. My calories were coming from other sources, I had some base salt to help electrolytes and others, but I refused to drink the Gatorade endurance on course as it may as well be battery acid in my gut. By mile 10, the aid station volunteers weren't quite as put together and I struggled to get them to refill my bottle and it would end up costing me a huge chunk of time at each aid station.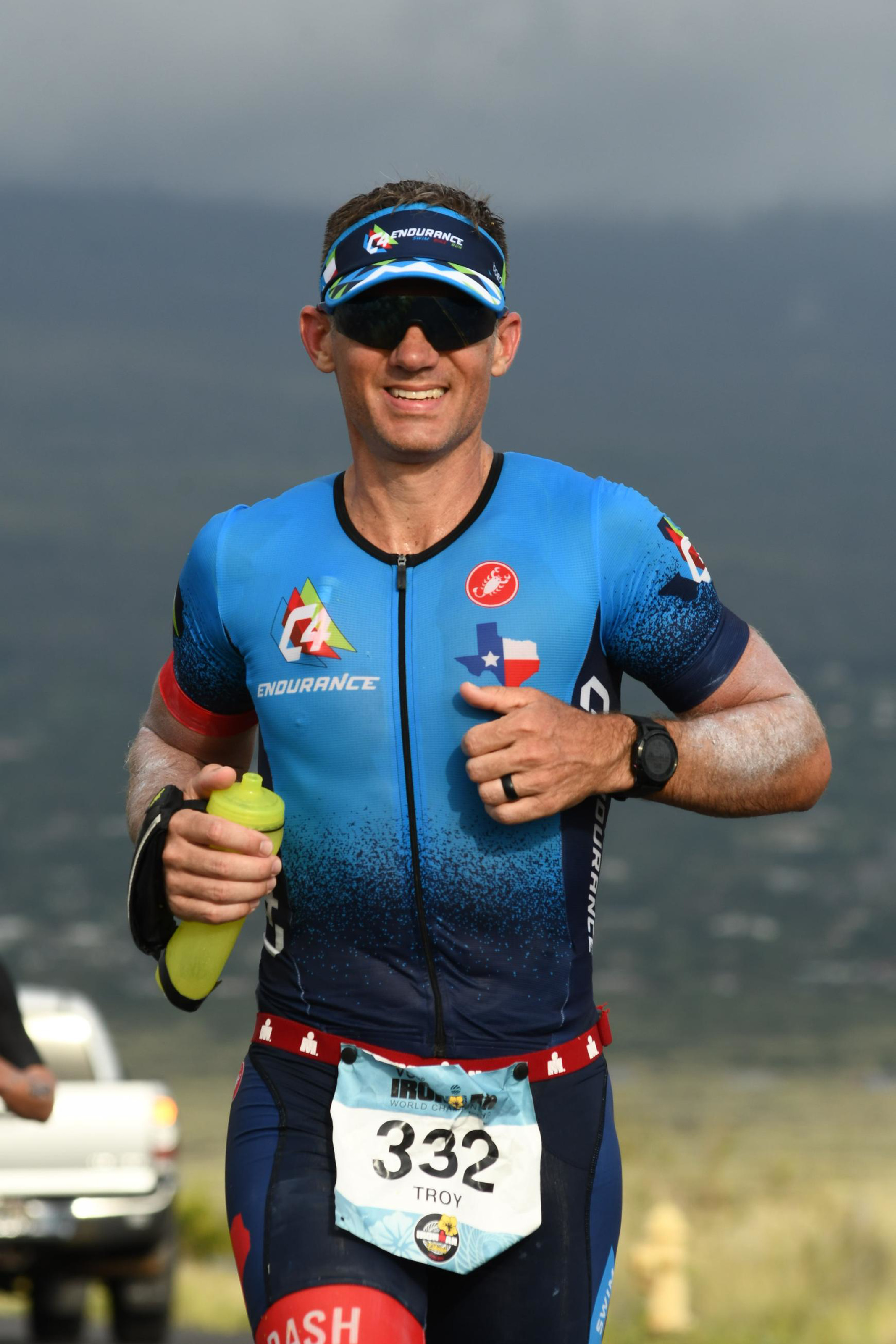 I still would not change a thing b/c the bottle allowed me to continue drinking and pouring ice water on my body before, during, and after every aid station to help keep me cool. This may have been the best piece of advice I received before this race and I am not sure I'll race another Ironman without it. I need to figure out how to get the volunteers to drop the ice in on the move, so it doesn't cost me 30 minutes (or more). They changed the course as I understand it and the turnaround in the energy lab wasn't until mile 17, which seemed like I was never going to reach. By the time I got back to the Queen K for the final 10k+, I was on cloud nine. I couldn't help but smile knowing that this was the final 10k of the Ironman World Championship. As the day was getting late, I could see the sunset going down over the ocean's horizon and it was an ideal backdrop to my journey to get to Kona. I believe the sun actually set about 5 minutes before I crossed the finish line and it truly made it magical. There was a section of road between aid stations around mile 23 or 24 with a big tent, a bunch of people, music was blaring, and everyone was partying. I couldn't help but slow my run to a jog, sing some Sweet Child of Mine, do a little dance, have some fun with the spectators, and again, smile from ear to ear. Coming off the Queen K and onto Palani was pure joy and at this point, my smile had nearly turned into a laugh b/c it was so big and I was having so much fun.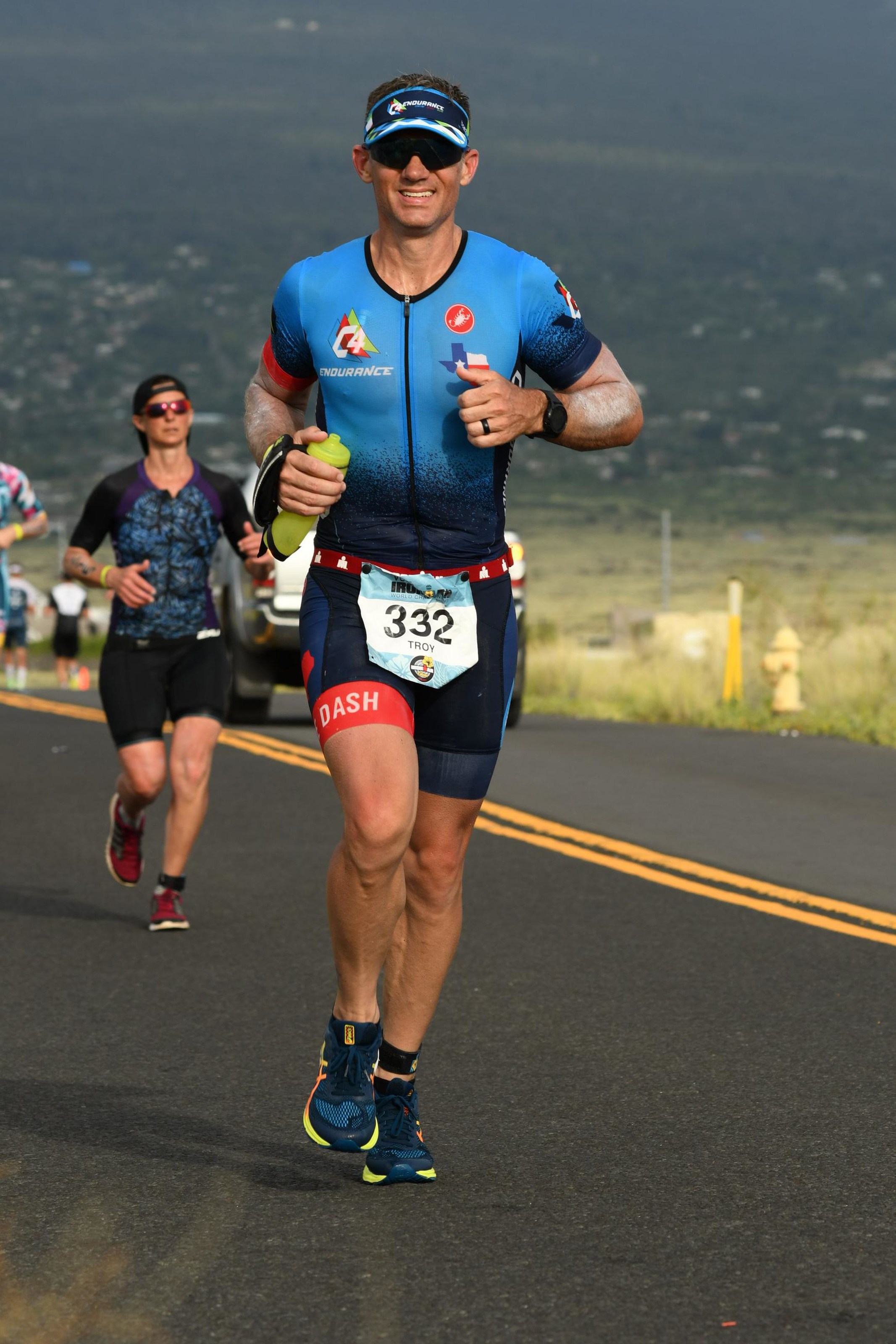 It's hard to express in words the feelings you get in the final mile of a race like this. So many legends in our sport crossed these same streets to go on to victory or defeat. So many made this their day and on a very tough course, probably in conditions much worse than I experienced. This day belonged to me, it belonged to every athlete on the course and no one could take that away. I found my wife and friends about 10 yards in front of the finish line, was able to give her a kiss with tears in my eyes and then walk across the finish line.
Finish line and beyond
The ladies that "caught" me at the finish line were in complete shock that I was walking fine, felt fine, and was smiling and crying. They said most people were a complete wreck and I was fine. To me this is a testament to my nutrition and pacing plan for the day. Some people will be disappointed in my time and at any other race, I probably would have been as well. This day was different. This race was different. Today I stopped watching my watch somewhere around mile 12 of the run b/c it really didn't matter anymore. Nothing else on that day could change the outcome, that I would smile all day and embrace every single moment as a forever memory. For me, this was the most perfectly executed race of my entire triathlon career. I have never felt so good before, during, and the days after a race. My nutrition was spot on the entire day. My fitness enabled me to swim, bike, and run as hard or as easy as I wanted without ever feeling like I was stretched too far or burned too many matches.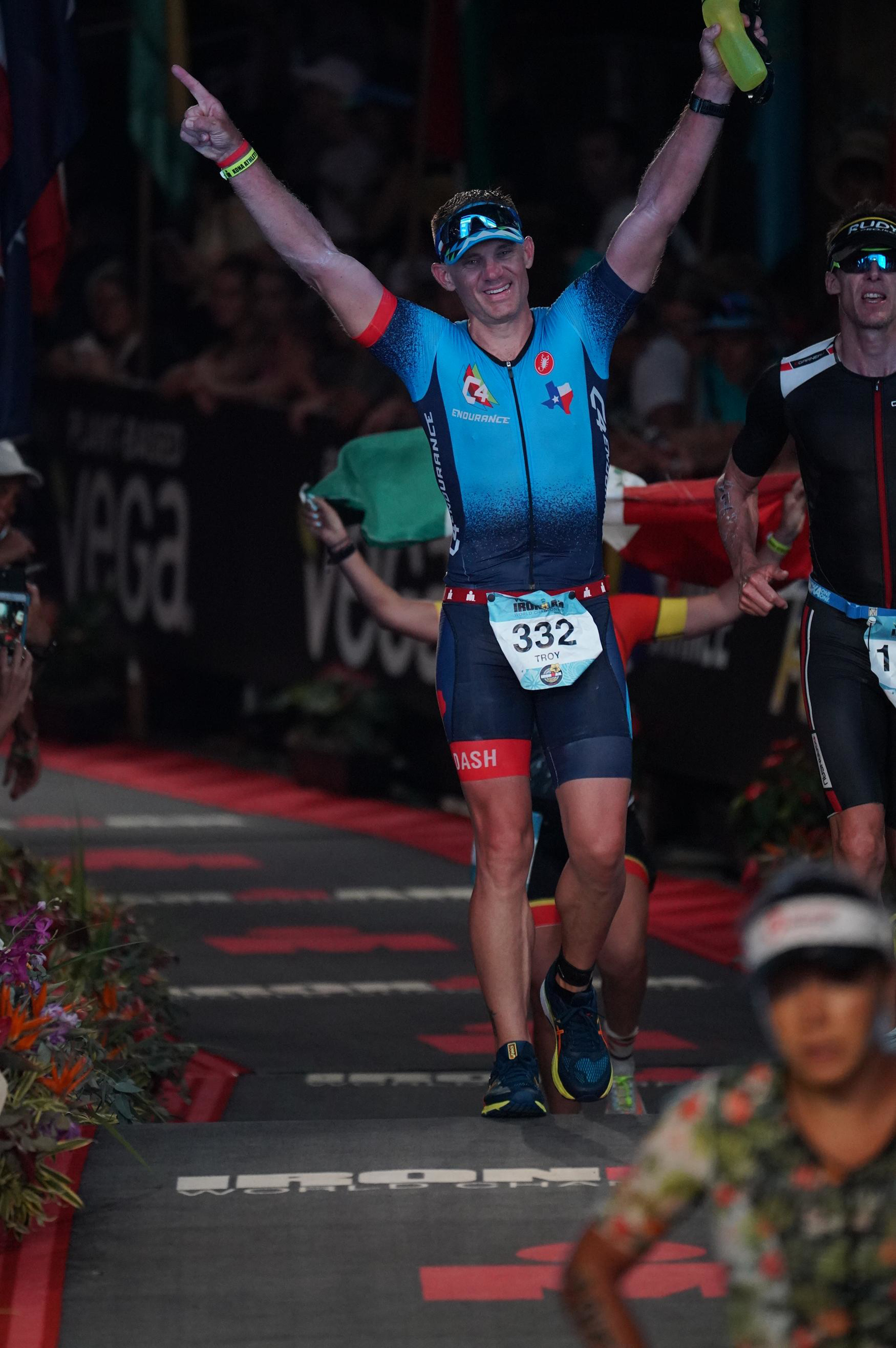 I have never felt more prepared for a race and I feel that the perfect execution created my new personal record. It's a personal record not just b/c of the execution but b/c of how it made me feel inside and outside. I had joy in my heart the entire day, a smile on my face, I never let mechanical issues get me down, I rolled with the punches the wind dished out and never got "angry" with mother nature, I embraced the crowds, I chatted with other athletes and made new friends (in several languages), I saw my wife and friends MANY times throughout the day, and I had just completed the most amazing journey on the most legendary course in IRONMAN AND triathlon history. What started in 1978 has now made me a part of its history that no one can ever take that away. I have forever put my own stamp on this sport, and it will live in my heart forever. I don't think I even looked at my race splits until the next day and for triathletes with OCD, that's almost unheard of if you know us. I may never see that course again as an athlete, but it doesn't mean I won't keep trying for the "KQ" (Kona Qualify) at future Ironman races. I found a quote that I think will be on my mind forever. "Good things come to those who believe, better things come to those who are patient, and the best things come to those who don't give up." I have always believed I could qualify. I have been at this for 17 years and if that's not patient, I don't know what is.

I have no intentions on giving up, in fact this has fueled a fire in my belly like I have never experienced before. With that fire ignited, I will continue to pursue my passion of racing half and full IRONMAN triathlons around the globe, starting with 2020 where I GET to toe the starting line a few more times, God willing.
Events like this in our life happen so rarely and to be able to share it with my wife of 20 years (together for 27), my two boys, my Savior Jesus Chris, my dear friends, the support of childhood friends, adult friends, professional friends, family, and so many more that I cannot even begin to count, I know that none of this would have been possible without all of these people. If you are reading this, you are one of those people. In my Bible class this past Sunday, we were discussing gratitude. I brought up how I believe that gratitude and patience are intertwined, and you can't have one without the other. I am beyond grateful for the support I have received, the love everyone has shown me, and to IRONMAN for allowing a program like the Legacy program to exist for people like me. I am grateful for the endless support my wife and boys have given me all these years to continue doing these crazy events that they just don't understand. My love for these three important people in my life can only begin to be expressed in words. I am grateful for friends that have been with me on this journey either from day one or those that just started following me this past year. I am grateful for those few crazy souls that choose to train with me from time to time. I am grateful for a job and a life that allows me to train and race in locations like Hawaii.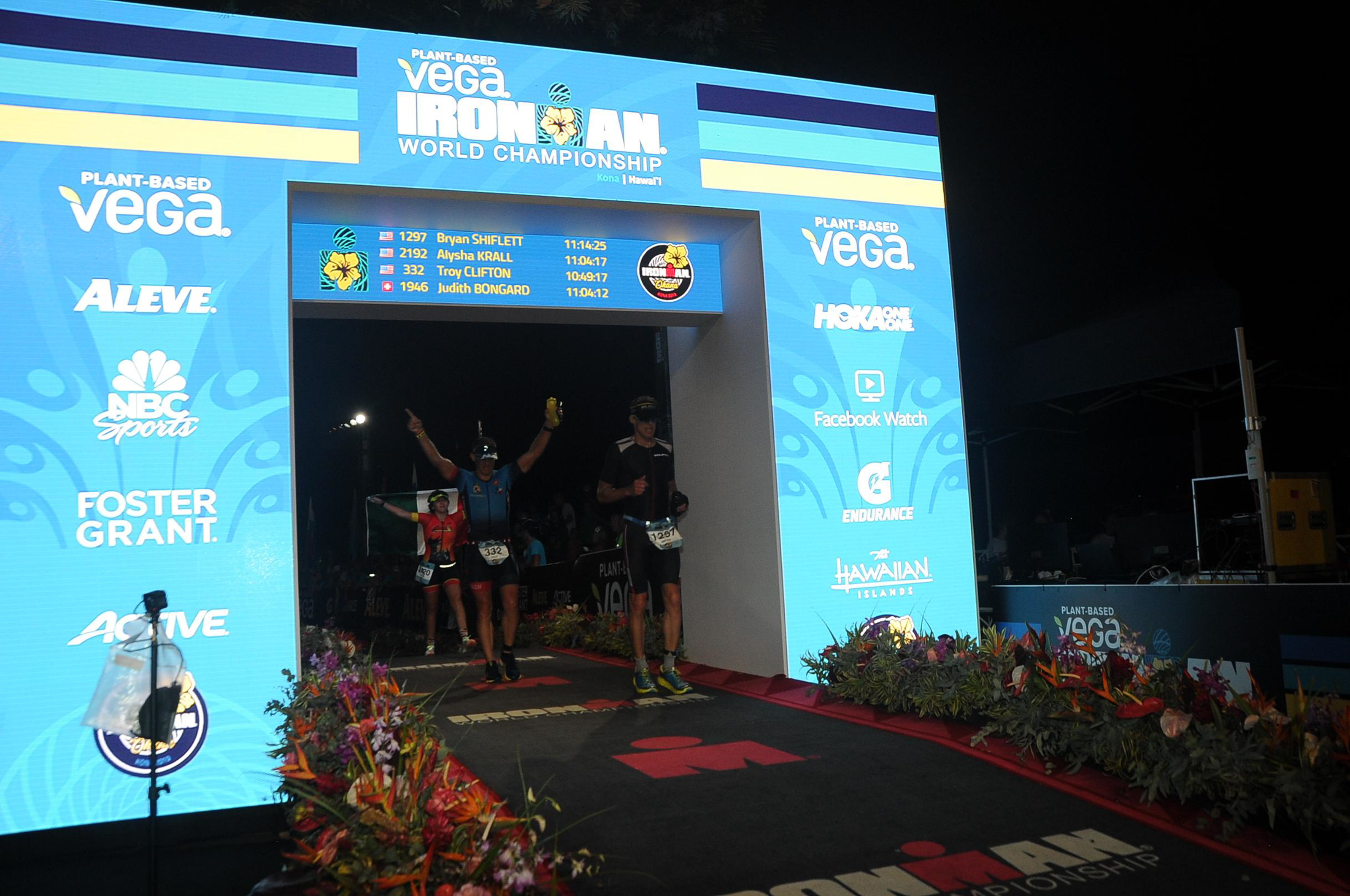 I am grateful that God has given me the physical ability to push my body in ways I never thought were possible. He has helped me more than once during an event like this spiritually to figure out how to take that next swim stroke, that next turn of the pedals, or to consume yet another crappy tasting gel just b/c I need calories and through it all, to have the mental capacity to know when to make these decisions. I am grateful that God has given me the patience to continue this journey long enough to have experienced the Ironman World Championship.
"It is not joy that makes us grateful, it is gratitude that makes us joyful."
By the Numbers - Clifton's Road to Kona, October 10, 2019
About 17 years ago when I started logging all my miles for swimming, biking, and running, I never thought I would still be doing this "manually". There are so many fancy apps that log this data for me today, but I can't seem to let go of my excel spreadsheet that has stats from every workout I have completed since 2002. By the numbers, here's what I can tell you.
Swim: 3,440,464 yards
Bike: 50,185.2 miles
Run: 17,480.3 miles
Pairs of Running Shoes: 71 (3 in use today)
Bikes: 5 (2 in use today)
Races Completed: 96
I have written this article just like my last one a million times over all those miles. Never in a million years did I think I would see this day.
The Super Bowl of Endurance Sports
Some people question our sanity, others admire us, and others scratch their heads trying to figure out what makes us tick. Imagine a once in your lifetime chance to play in the Super Bowl, play one game in the World Series, play one game during the NBA finals, the list goes on and on where "mortals" like you and I can only dream of playing with athletes of that caliber. Turns out there is a sport like that. There are multiple actually. Running and triathlon specifically are two that come to mind when I think about normal people getting to compete on the SAME playing field as professional athletes. Pros that get paid for winning races, paid for hard earned sponsorship dollars, and pros that suffer greatly for pennies on the dollar compared to those NFL gridiron heroes of ours. The professional triathletes are out there to win on the biggest day in endurance sports and while they start minutes ahead of the "normal" people (age groupers they call us), we battle the same heat, wind, rain, and physical pain they experience on one of the most historical places on earth for sports.
It all began in 1978, one year after my birth, and if you don't know the story, take 5 minutes to read the history on Wikipedia. It's an incredible story to determine who are the fittest athletes, swimmers, cyclists, or runners. IRONMAN Wikipedia NBC has done a special every year on this incredible endurance race and I can't count how many times I have seen this special broadcast. To see what these people put their bodies through trying to achieve something that many think is impossible, Ironman sets out to prove that "Anything is Possible".
How do we define ourselves? How far are you willing to push yourself? How much is too much? Why do some people find joy in this and others think it's absolutely insane? What do you gain from this personally? What feelings do you have before, during, and after an event like this? Why do you even feel the need to do something like an Ironman? I can only answer these questions for myself, but I think every Ironman's story is different. For me, it doesn't define me, but it's part of my story. My family, my wife, my history, my career, my friends, my beliefs, my morals, my strengths, and my weaknesses define me. All of those aspects of my world are part of this journey for me. Notice I never said, "my things". We have tried to teach our boys that life is about experiences, family, friends, our Savior, kindness, and compassion. Stuff will never bring joy or happiness, but experiencing life and new places with those that mean the most to you will bring smiles every day. Having a positive impact on someone else's life will bring joy to your heart every time. I guess in a way I have always been driven in this direction from my parents. Before losing my mom to cancer, we would spend countless weekends camping at the Llano River, fishing, eating over an open fire, canoeing for days and days, and just spending time together – experiencing life. We didn't have to go far from home to enjoy all the things God offered us.
This journey isn't about traveling 140.6 miles through swimming, cycling, and running, but more of a spiritual journey that has allowed me to think, pray, and help me understand more about myself. How many of us truly understand ourselves, what makes us tick, what weighs on our hearts and minds, and how we can be a better person towards others? With all those miles it takes to train for an event like Ironman, many of them done 100% solo, you have a LOT of hours with your own thoughts. Can anyone say "Introvert"? Yeah, so maybe I am an extroverted introvert. My wife will agree that if I go a period of time without exercising and spending that time in my own head, I kind of start driving everyone crazy. Maybe I have ADHD, and this is what keeps me focused each day? These are questions I can't answer, but what I can say is that it makes my heart happy to experience what Ironman has brought to my life.
Since I started racing Ironman, I have had friends come and go from this sport. Some are "one and done" triathletes, some race several and then decide they are ready to retire from the sport, and yet others like myself keep coming back for more. As stated before, there are a number of reasons why people race these events, it's different for everyone, and those same reasons are valid reasons to move on past Ironman. I cherish the relationships I have had through triathlon and still think of everyone that has been involved in my journey. Whether your number is 1, 100, or 0, whether you have been a race partner, a training partner, a coach, a friend, a social media friend, a Sherpa (race support extraordinaire), or a family member, I thank you for being part of my spirtual journey.
By the numbers, I shouldn't be here in Kona. By the numbers, I haven't qualified in the normal ways to be here in Kona. By the numbers, some say I don't deserve to be on the start line of the Ironman World Championship. By the numbers, I'd argue that I have paid my dues and put in my time, likely longer than most still doing this sport for 17 years. By the numbers, I have started and finished 13 Ironman triathlons and 23 half Ironman triathlons. By the numbers, I have hit the top 15 of my age group on several occasions. By the numbers, I'm probably an above average age group triathlete at the Ironman distance logging 10 of my 13 races in under 10 hours and 35 minutes. By the numbers, I've logged several podium finishes at the Half Ironman (70.3) distance against a stacked field. I won't let numbers define me or my justification for being invited to Kona. This is my time and I have earned the right to be here. Mark Allen spoke to the Legacy athletes last night and mentioned that of all the people on the start line Saturday, Legacy athletes are probably more qualified than most others b/c of the miles we have endured in this sport.
I don't know what will happen on October 12, 2019 in Kona for me. What I do know is that I have trained harder for this race than any other race in my life. Since January of this year, I have logged over 5000 miles on the bike, over 1200 miles running, and over 325,000 yards swimming. Add on the strength training time, time in the sauna to acclimate to the Kona heat, and 2019 has had over 625 hours of training in just over 9 months for me getting ready for Saturday. My family has made sacrifice after sacrifice to ensure I did everything in my power to succeed in Kona. I am going to Hawaii to fulfill a dream that I have had for 2 decades. As my preacher said this past Sunday during a lesson on the Parable of Talents, be prepared, endure, and be vigilant. While I know the Ironman World Championship is NOT what God had in mind with this message, I can always hear His message as it relates to my circumstances. Heavenly Father, I have prepared to the best of my abilities, I have endured countless hours of training, and Saturday I will be vigilant with my execution. Someone once said that racing an Ironman is a lot like flying a space shuttle to the moon, blindfolded, via remote control. There are so many things out of our control and as the day unfolds, we can only play with the cards we are dealt. There will be ups and downs and some of those downs can absolutely wreck you if you let them. My objective is to know that the hay is in the barn, smile as much as humanly possible, and make it to the finish line in the vertical position. Anything above that is just icing on the cake.
Quoting a good Ironpal of mine from a year ago, "the nature of my sport is one of extreme selfishness. It sucks time away from family, friends, work, colleagues, and all other commitments in order to squeeze in 2-8 hours of daily training. It is an individual recognition for this great thing "I" alone have done. What a crock! If I have learned anything these past 17 years it is how much of a team effort the Ironman really is. The concept of gratitude turns from a thought of thanks to a physical expression accompanied by a lot of tears, a sweaty hug, and a smile as I see the finisher's chute and hear Mike's voice calling me home." - Author LH, the best Ironpal in the land of all greats in Ironman land. This Journey is not mine alone and it is only possible b/c of so many of you that I have spoken of these past 2 weeks.
Mahalo
One Man's Dream - Clifton's Road to Kona
Written October 11, 2018, 2 days before the Ironman World Championship 2018; Updated February 1, 2019
I have thought about writing this post for the better part of the past decade. I have written it in my head a dozen times, but it's hard to put words onto paper the billions of thoughts that have gone through my head the past 14 years. That's how long it has been since I raced my first long course triathlon. If we go further back to 2003 at my first triathlon, that's probably when the tri bug really bit me. I didn't know how to swim properly - sure I could "not drown", but I didn't know proper stroke or breathing technique. I had just purchased a road bike that year but had come from a running background, so what do I know right? My best friend from childhood roped me into a sprint triathlon near Houston and it didn't take long for me to find the love of this new sport. After all, you NEVER get bored with three sports. You get to swim, bike, run, strength train, AND figure out proper nutrition for all three sports at the same time.
As a kid without cable TV, I never really got to grow up watching the airing of the Ironman World Championships on NBC each year. We were lucky to pick up one channel from a city 90 miles away that was an NBC affiliate. It wasn't until probably 2003 or so until I had ever even heard of Ironman. Heck, one year earlier, I didn't even know the sport existed. What kind of insane person wants to swim 2.4 miles, bike 112, and then run a marathon on the same day? Turns out that I am one of those insane people. I have always enjoyed racing triathlons, but it wasn't until I started running marathons in 2002 and doing long course triathlon in 2005 that I REALLY found my passion in sports. I grew up playing football, baseball, running track, and lifting a lot of weights - almost every single day. I was never the greatest athlete, nor the fastest, but I could exercise for hours and hours and hours. It was not uncommon to practice football from 4-7 PM each day and then go lift weights for another 1-2 hours. I found peace in pushing the limits of the body, in my time lifting weights listening to Pearl Jam, Metallica, Stone Temple Pilots, Nirvana...oh the list is long my friends, and never had issues doing the conditioning at the end of practice. I was never the fastest, but man I would always lead the charge when we ran snakes. My peers would be tossing cookies and dying while I was able to just keep running in full pads. Little did I know that this endurance would turn into a full blown obsession of mine years down the road.
In the early years, we lived in a small town with no swimming pool, but we had a lake. I started my triathlon swimming as early as I could get into the lake to do my laps around the designated swimming area. This was pretty much May-September until I got a wetsuit. Then I was able to last a little longer, but never raced much beyond September or earlier than May back in the first couple of years. Once the move to Austin happened, swimming became a full blown passion of mine as I had ample places to train in the pools year round. I was fortunate enough to run into a guy in early 2009 at my local pool that started helping me with my stroke. We swam together about 4-5 times per week until he moved and started coaching a local high school swim team and was unable to get there early mornings. That was probably 2016 and I still miss swimming with Dean. He taught me so much that I can never repay him for being such a great swim partner all those years. Most of our workouts were "written" in our heads on the fly each day. Every day was different, and rarely did we swim the same sets. In the past 12 months, I have taken my swimming passion to a new level and am truly finding peace in the water more now than ever. So many triathletes just "get by" in the water so they can go hammer the bike and run. Things really changed for me over the years and I absolutely love my time in the pool now. Thanks Dean, you are truly my swim hero!
The "early years" of cycling for me were built on farm to market roads in the Heart of Texas where chip seal is a way of life and your aid stations are convenience stores in the nearest town. It was not uncommon for a group of us to go ride from Brady to Menard to Mason and back to Brady. Each town was a chance to refill our bottles and top off calories for the next 30-50 miles. You may be on roads where you don't see a single car, but maybe a tractor or two. Roads where you would be riding in the heat of the summer that would be so hot and quiet, all you hear are the jumbo grasshoppers jumping through your wheels and dying by the slice of your spokes. A pretty serious crash in my first year of cycling at the Houston to Austin MS150 left me with a giant fear of crushing my skull on the pavement - helmet cracked in 17 places when I landed ON my head. My cycling has come a very long way in the past 15 years and more from a runner that rides a bike to a guy that can hold his own in most bike courses. I used to be the guy that would come out of the water late, pace an okay average on the bike, and then run like hell to catch up and pass as many people as I could. Now, I'm probably a slightly above average swimmer, feel pretty solid on the bike, and am still running about the same as I did 15 years ago.
So how do you take a guy that tries not to drown in the pool, a guy that doesn't know the difference between a road bike and a mountain bike, but a guy that can run a sub 3 hour marathon and turn him into a triathlete with a dream? The best recipe is someone that has some OCD and Type "A" issues with a highly addictive personality that has loved sports and fitness since he was a young kid jumping bikes on homemade ramps at home or swimming in rivers as his parents would paddle the canoe downstream for a 3 day trip. He loves fitness, he loves water, and he loves to run. To add recipe for disaster, throw in a couple of guys in 1978 that decided to invent something called "IRONMAN". You may as well be pouring gasoline on the flames for me. Most people get tired of training for long course racing and "retire" from that distance after several races. Maybe it's a span of 3-5 years, maybe they raced longer for 7-9 years, but there are a select few of US that just don't seem to lose our passion for the sport and the distance. I know it's hard to believe but going out on a 5-7 hour bike ride on a Saturday in 110 degree Texas heat and humidity is a really fun day for me. Getting up to run at 4 AM to avoid that same Texas heat the following day can be exhausting, but nothing will change my mind when I'm rounding out mile 18 of a long run and see the sun rise over the horizon and know that God has given me another day on His planet.
I have been fortunate enough to race 8 marathons, 8 half marathons, 20+ half Ironmans, and 13 full Ironman races - and countless short course triathlons, 5ks, 10ks, and other races. Where does it stop? When is "enough"? What is the top of the sport? How long are you going to do this? These are questions I get asked often. These are things I don't know answers to, well, except for one. Top of the sport, that's the Ironman World Championship. Several years ago, I qualified for the Ironman 70.3 World Championships in Clearwater, Florida and raced it. I have qualified a few times since then, but the locations change for that event and frankly haven't interested me on those years that I qualified. The Ironman WC is a bit different. It's held in Kailua Kona Hawaii every October. I won't go into the history of this event, but it recently turned 40 and Hawaii is where Ironman was born. You can read more here as well. What started with only a few has grown to almost 2500 athletes jumping into the ocean to start their 140.6 mile journey the second Saturday in October every year. This is one of the only sports in the world where normal John Doe's like me can race against professional athletes. Yes, pros! They do this for their job, to pay the bills, and their athletic ability is like nothing you have ever seen before. For the rest of us that WANT to race the World Championship event, we have to qualify. That means I must race some other full distance Ironman event around the world and place in the top 1-5 men in my 5 year age group. When I first started, I thought this MIGHT be feasible. With each passing year, I'm finding this more and more difficult as more and more incredibly gifted athletic men enter our sport with a single goal of qualifying for the IMWC every year. As I stated before, I'm not athletically gifted, but I'm probably slightly above average. I have finished in the top 10 a few times, the top 20 MANY times, and even broken the 10 hour barrier. The problem is that a top 10 finish doesn't get you to Hawaii. A top 10 finish is almost like the saying "2nd place is the first loser". In baseball terms, "JUUUUUSTTTT a bit outside!" The margin of error is very small when it comes to racing Ironman. The smallest of errors can cost you the biggest on a race that takes 8-17 hours to complete by human standards. While I continue to believe that I can qualify for the IMWC, that dream has not yet happened for me. It's gonna take the perfect day in the perfect conditions. While 2018 was really shaping up to be that day, a health scare during the marathon of my big race really crushed that dream. In 2018, I had 2 pretty good races with one being on the podium and another missing the podium by 1 position leading into my big race in September. A cancelled swim possibly derailed the day for me b/c it altered the entire game plan (nutrition, pacing, warmup, etc.). The bike went great. The run fell apart with some breathing issues for 23.2 miles and ended the day with a very slow marathon (for my standards anyway).
How do you describe to someone how big a dream this is that may never happen? Thousands of age group athletes start Ironman races around the world every year with the goal of qualifying for Kona and very few succeed. Nearly my entire adult life has always had one eye focused on chasing this dream and knowing that it may never happen.
Many years ago, World Triathlon Corporation (owning company of the Ironman brand), had a lottery drawing every year where people could pay to have their number thrown into a hat and possibly win a chance to race the IMWC. Long story short, they were taken to court and ended the lottery and with it, my one real chance to ever race in Kona. A few years later, they created the Legacy program. You ONLY have to complete 12 Ironman full distance races anywhere in the world, have never raced the IMWC before, and you can have your name put on a waiting list to race in Hawaii. When your name is called up, you "GET" to pay for race entry and toe the starting line in Kona in October. You have to perform certain eligibility requirements like continuing to race 70.3 and full distance Ironman sanctioned races, but you will get the chance to race in Kona at least once in your life. Depending upon who you ask, there are a lot of people that will frown on this sort of thing. "You didn't EARN your starting line position b/c you didn't qualify." "I busted my butt to qualify for IMWC and you just raced a lot of times and they let you in?" I could go on and on with negative comments and questions that people will give you. I was always of the impression that it's the Ironman World Championship and despite how you get there, the organization that owns it believes you have some right to be there and race the best in the world on that day. The same argument could be said for the uber rich people that pay money on ebay for a slot to race. There are other ways to get into the race and they all get their fair share of negative responses from the athletes that qualified.
Why is this important? It's important b/c I have been doing this since 2003, racing long course since 2005, and racing full distance Ironman events for over a decade and despite coming close, I'm not really sure if I will ever qualify. This could very well be my only chance in my entire life to race the Ironman World Championship triathlon in Kona Hawaii. I have been informed that my name has been called to race in October 2019. Yep, you read it right. I'm still pinching myself as I just can't believe it either. Did they make some mistake? They will send out registration details in the coming months, but for now, I'm still trying to wrap my brain around the fact that I might actually get to race in Hawaii. My head is spinning with all the research that I need to do between now and October 2019. Who do I talk to? Who can help me with inside knowledge? Why does this feel SO different than any other Ironman I have ever trained for? Why do I feel guilty about this - probably b/c I didn't "qualify", and all the Debbie downers are leaking their negative thoughts into my head. Realistically, I feel 100% like I qualified for this race. I have put in my time and dedication to racing all triathlons of all distances and have come really close a few times. I came within a matter of minutes and a few slots on more than one occasion. I have broken the 10 hour barrier. I have broken the 1 hour swim on more than one Ironman. I have ridden 5 hours flat and averaged over 22 mph on more than one Ironman. I have run sub 3:30 Ironman marathon on more than one Ironman. I have been racing Ironman events since 2005 and feel I have MORE than paid my dues to the sport for the once in a lifetime chance to toe the starting line in the sand.
What is next? For now, I will continue to focus on my fitness, do a few races in 2019 as I lead up to Kona and just have some fun with the family. I have to complete at least one 70.3 or full distance Ironman race before August of this year to retain my eligibility and I should have two chances to do just that.
The unspoken hero in this entire post (and my entire adult life) has been my wife. In the early years, she would follow me around to races with our oldest son in the stroller. Then it was my oldest son pushing our youngest son in the stroller walking alongside my wife as their Dad was swimming, biking, and running in circles at races all over Texas. After almost 20 years of marriage, 7 years of dating before that, she continues to support me in my crazy endeavors. It doesn't mean she doesn't question my sanity, but she has never wavered in her support and Sherpa extraordinaire abilities. She has been at the finish line of every single Ironman I have ever done, and I would not want to do this one any different. How will I ever show her how much she means to me? How do you repay someone for showing what selfless acts of love look like for this long? She's truly my rock and someone that I hope to be her equal. She owns my heart and will until the very last breath I take on this earth. Love you Ta!
For any of you that question my qualification standards of getting into the Ironman World Championship, I'll just say one thing about that, I won't lose any sleep over your doubts, will you? I'm going to Kona Hawaii in October to race the best Ironman athletes in the world and I hope you will all be watching online.
The icing on the cake for this post is that I found out today I became an officially Ironman Certified Coach through Ironman U! So many blessings to celebrate, which would not have been possible without the love and support of my wife and kids or the guidance from my Lord and Savior, Jesus Christ! May all praise glorify Him.

James 1:17 Phil. 4:13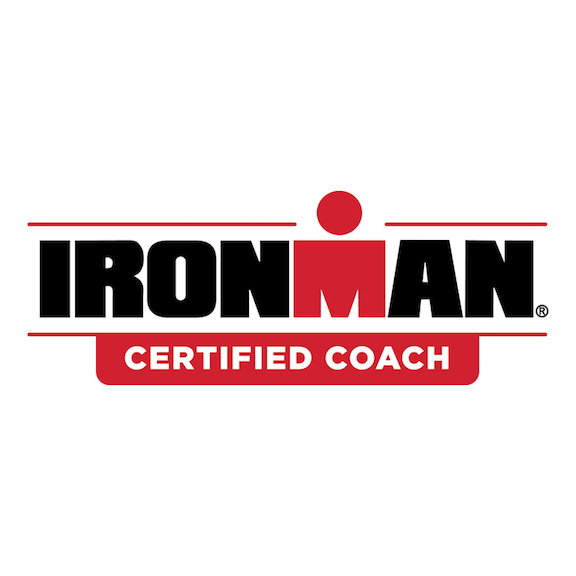 Mahalo
#CliftonRoadtoKona
#RoadtoKona
#C4Endurance
~Coach Troy