Race Splits
Race Splits:
(17st Age Group, 109 overall)
Swim: 49:50 (1:17/100 meter pace for 2.4 miles)
T1: 4:04
Bike: 5:33:09 (20.89 mph for 116 miles)
T2: 2:55
Run: 3:42:56 (8:30 per mile for 26.2 miles)
OVERALL Finish Time: 10:12:54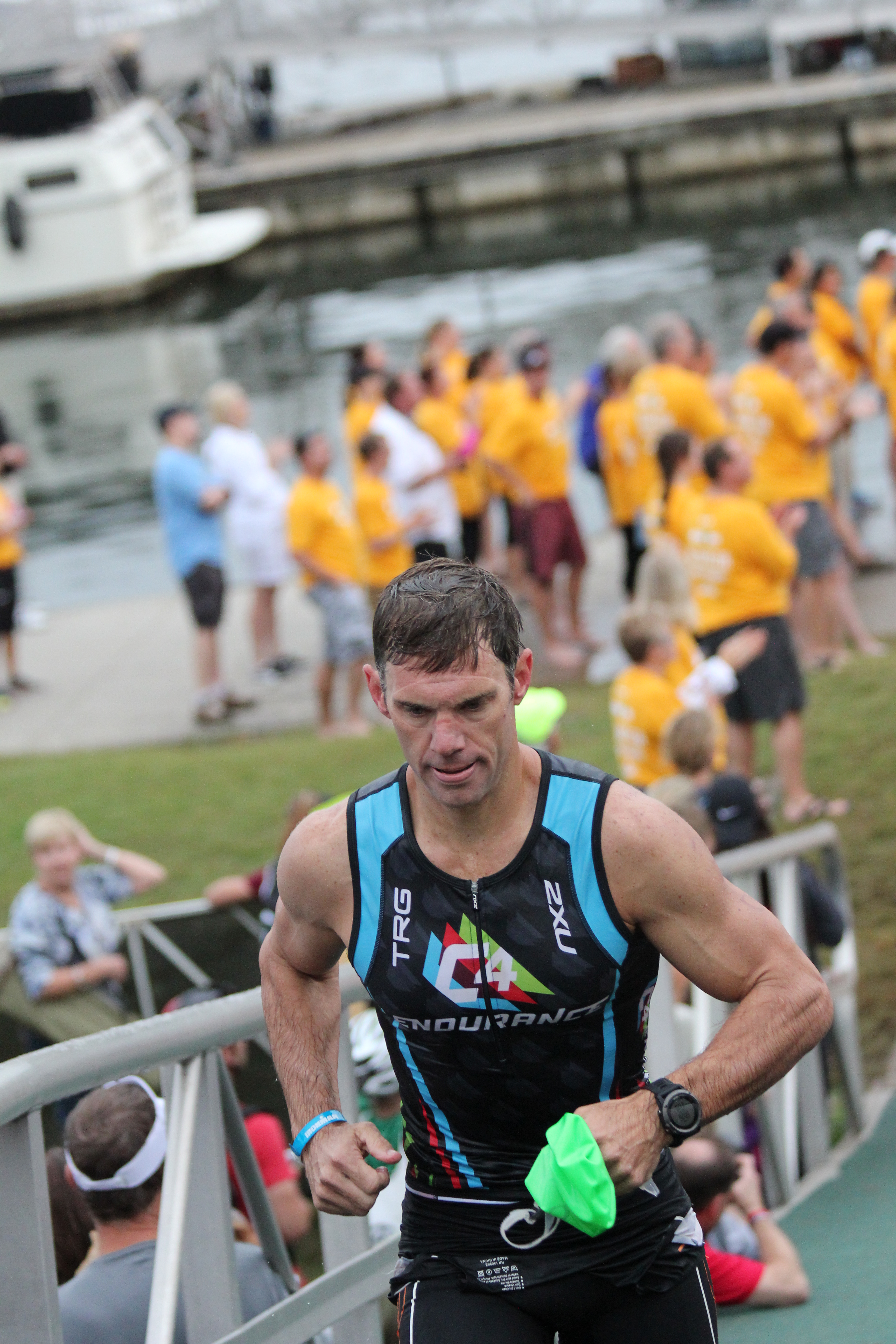 The Season
Sometimes when I begin writing these, I'm not really sure where I want it to go. Many people get tired of the same 'ole boring reports. "Hey, I did an Ironman, I raced 144.6 (longer race here) and I finished." Hopefully this isn't one of those reports. Maybe it will give you into the wicked science of how my brain works. Be it good or bad, here it goes.
This race was somewhat of a last minute decision in that we didn't even register until early July. Being the super supportive friend I am to my racing pal, Laurie, we signed up and were "off to the races." Last year was our first year to dabble in the "Double Ironman year" adventure. Appeared this year, we were going to put the bodies to the test again and try another double Ironman year, for me at least. Before I get into the race logistics, I feel I must provide some background on that part of the story.
When this adventure of a double Ironman year started in 2014, it was right in the middle of me battling a pretty serious nerve injury (read on "older news page"). Yes, I finished all the races, yes I became a multi-Ironman finisher, yes I finally got past my injury, but no it wasn't without some pain and sacrifice involved. Quite serious pain in fact. It was the sort of injury that completely alters your way of life. The kind that forces you to change how you do your job, how you live your life, your perspective on life, and how you coach your own athletes. This was no everyday task, but I survived and about 11 months post-injury, I am ALMOST 100%. Eleven months ago, I came to the true root of my injury and could start the mending process. It was a long road, but I finally think I am beyond it and my physical abilities are starting to resurface in the last few months. Why am I telling you all this? Well, I think it pertains to the story of Chattanooga as well as every other race I've done in the past 18 months. Yes, I have raced A LOT in 18 months. I have trained the most in my life the past 18 months. I have done it through injury, physical therapy, massage, chiro, and so much more. I had really high hopes for Ironman Chattanooga after having the best race build of my life leading into September 2015. Where did it all go wrong?
I won't say it all went wrong, but I do feel there was some sort of compounding effect on race day for me personally. Be it injury, recovery from injury, racing 781.3 miles in 18 months, training thousands of miles in 24 months, stress from work, from home, from life, whatever it may be, there is an effect each element had on my race day.
This journey really began for me in April 2014 with an Ironman 70.3 race in Texas. Over the next 18 months, it would be followed up with 2 more Ironman 70.3 races in Texas, Ironman Coeur d'Alene, Ironman Texas, Ironman Chattanooga 2014, and here to race day at Ironman Chattanooga 2015. Each one of these races were very difficult in their own right, just for different reasons. So 3x70.3 races, 2x140.6 mile races, and 2x144.6 mile races over the span of 18 months, not to mention the 4 months leading up to training for that first 70.3. It's a lot of miles, a long journey, one trampled with an injury caused from a stupid bike saddle, and one that has left me on the high side of fatigue.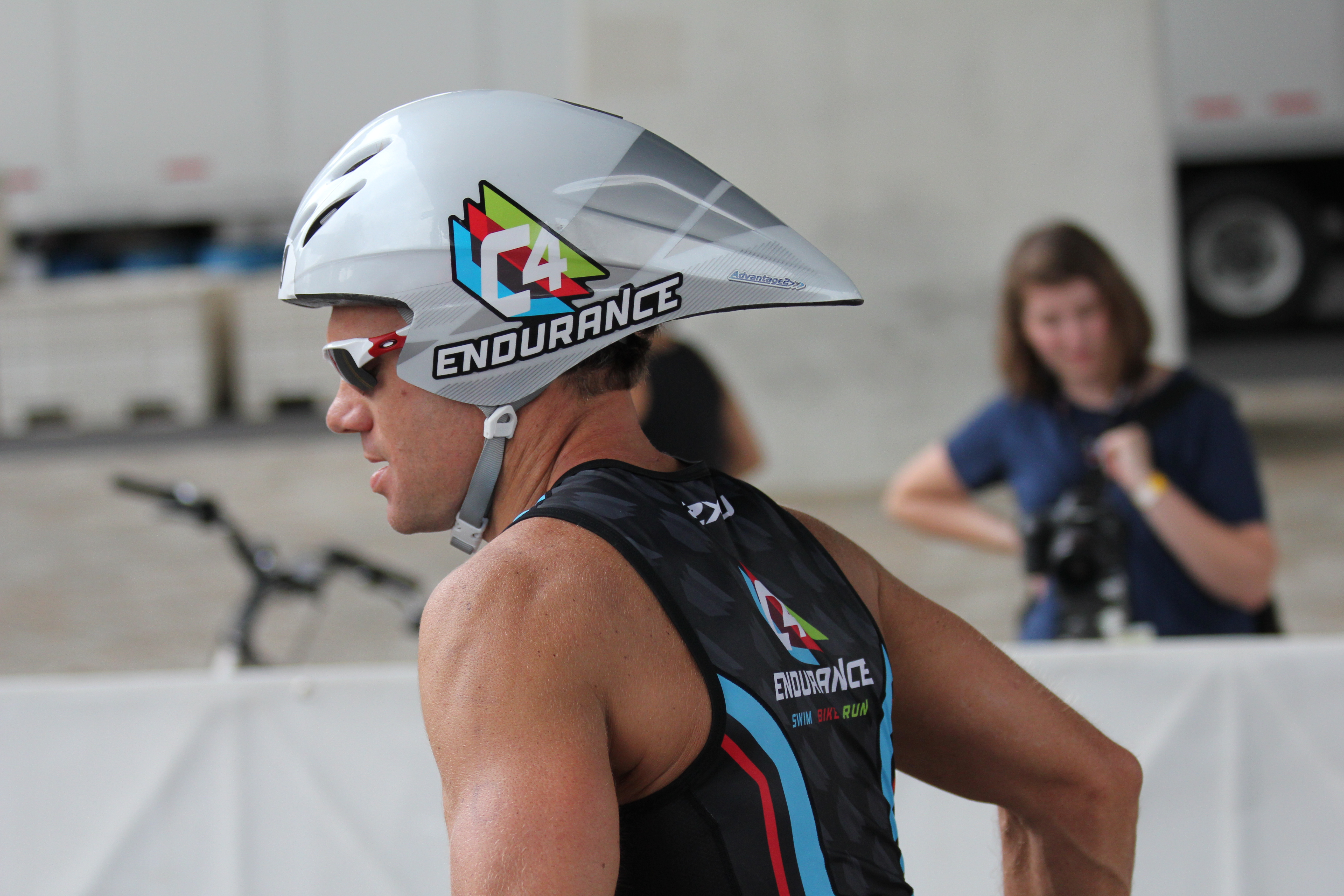 Pre-Race
This brings us straight up to the Thursday before Ironman Chattanooga 2015. First, let's be clear, this is not the standard 140.6 mile race. Due to course logistics, there are 4 extra miles on the bike course that you really just can't cut off anywhere. The swim is down river, so it's fast even though they cut off the generators at the dam. The run is one of the more difficult marathons I have run with a lot of pretty big climbs. So this race is 144.6 miles, despite what WTC and Ironman say on their results and web page. They do make it known, but really only if you read in depth on maps and such. Laurie and I traveled up Thursday only to land with it raining. It continued raining right up until the morning of the race. Some downpour, some sprinkles, a lot of mud at the expo, and not a lot of opportunities to get out and ride the bike. There was a great YMCA near our hotel with hot tub temperature water where we were able to log some yardage in a clean environment. The hotel treadmill leant itself to some dry running and a little "me time". We tried to stay out of the hustle and bustle of the expo and downtown as much as possible. We were fortunate enough for Cycle Chauffeur to be ready for us to grab our bikes upon arrival Thursday evening. I can't say enough good things about these guys. They take such great care of our bikes and for that, we thank you Kevin! We will be back! We got to enjoy a wonderful dinner with our friends from 2XU away from the crowds and by this time, we knew we were both ready. Although I was getting nervous, it was pretty typical. The unusual part was how I was feeling physically and mentally. I had never been in such a wonderful place wholistically than before this race. My coach had really prepared me well and I knew I was ready for a stellar race. Until I wasn't.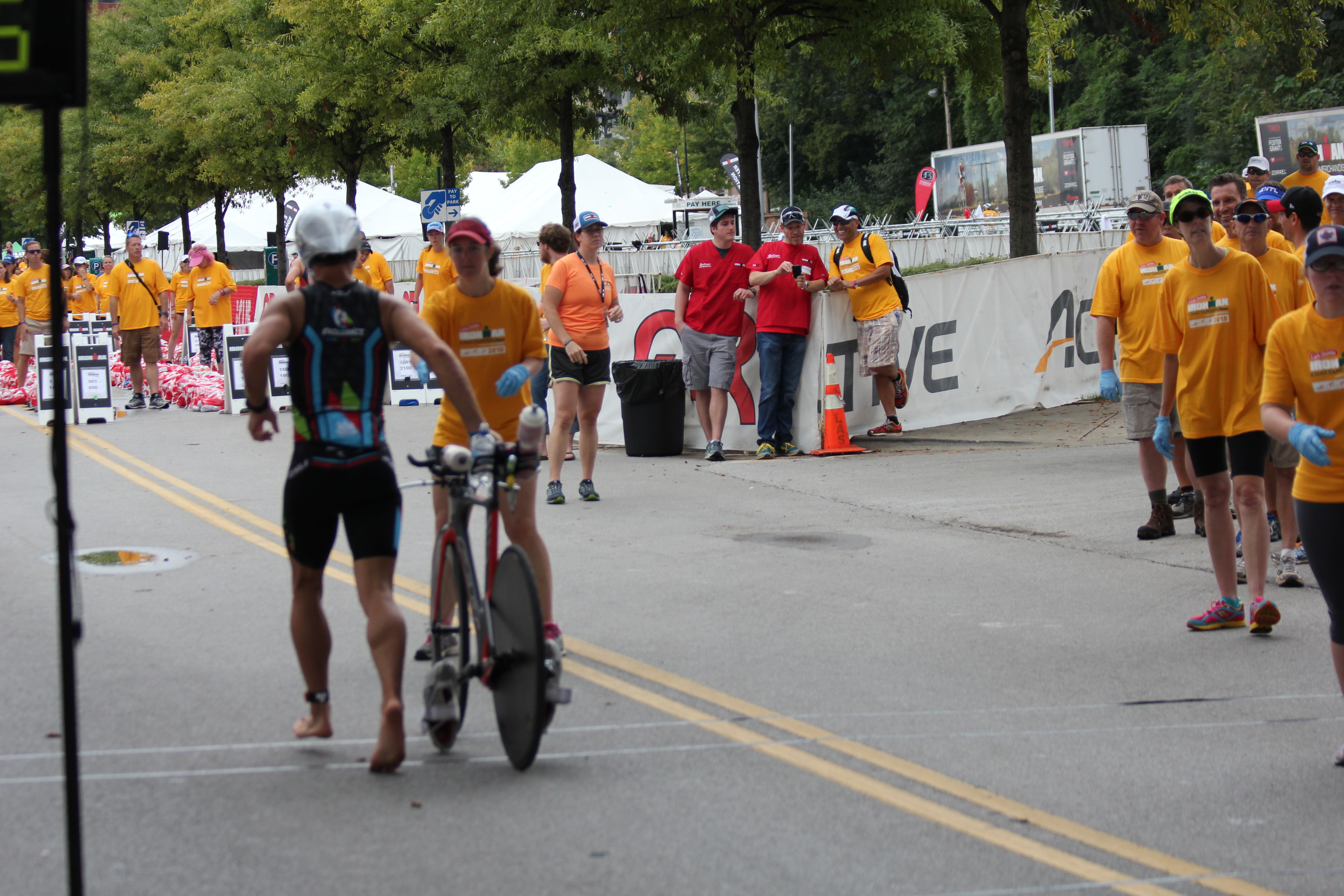 The Water
It was a VERY early morning on race day. I was happy to see it had finally stopped raining, but the clouds were still out in full force. Who knows what race day will be like at this point. Tonya secured us a spot in line for the time trial swim start while we setup transition bags and such. We boarded the bus, found Tonya and were able to chill for about 30-45 minutes before they started us jumping off the pier. This is a point to point swim with a dogleg to the right probably 1/3 into the swim.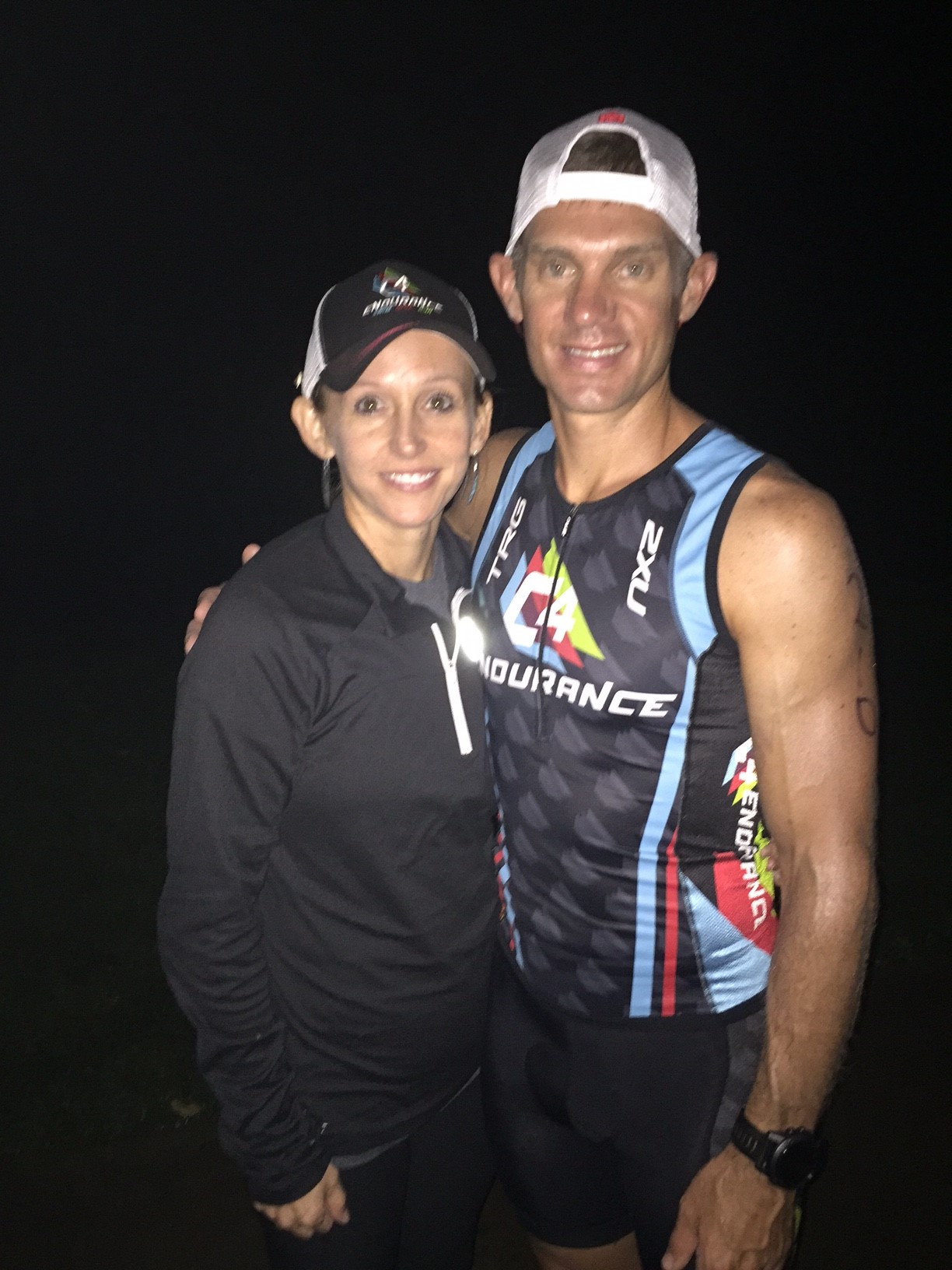 I hopped in the water and began swimming the looking glass water. I tried to swim the tangents, but they had a ton of boats this year, so I was forced into a channel, but still had a lot of open water. This race is perfect for the person who isn't comfortable in the water around lots of others. For me, I just swam hard and strong. This was my highest age group ranking in my swim of any long course race in my career - 3rd fastest swim in my AG. STELLAR way to start the day!
Where the Rubber meets the Road
I remembered the bike course fairly well from 2014, but I didn't remember how different sections were so unique. I had a power plan in place in my head and was going to stick to it. The goal was to ride my race plan to setup for a strong run that I had worked so very hard for.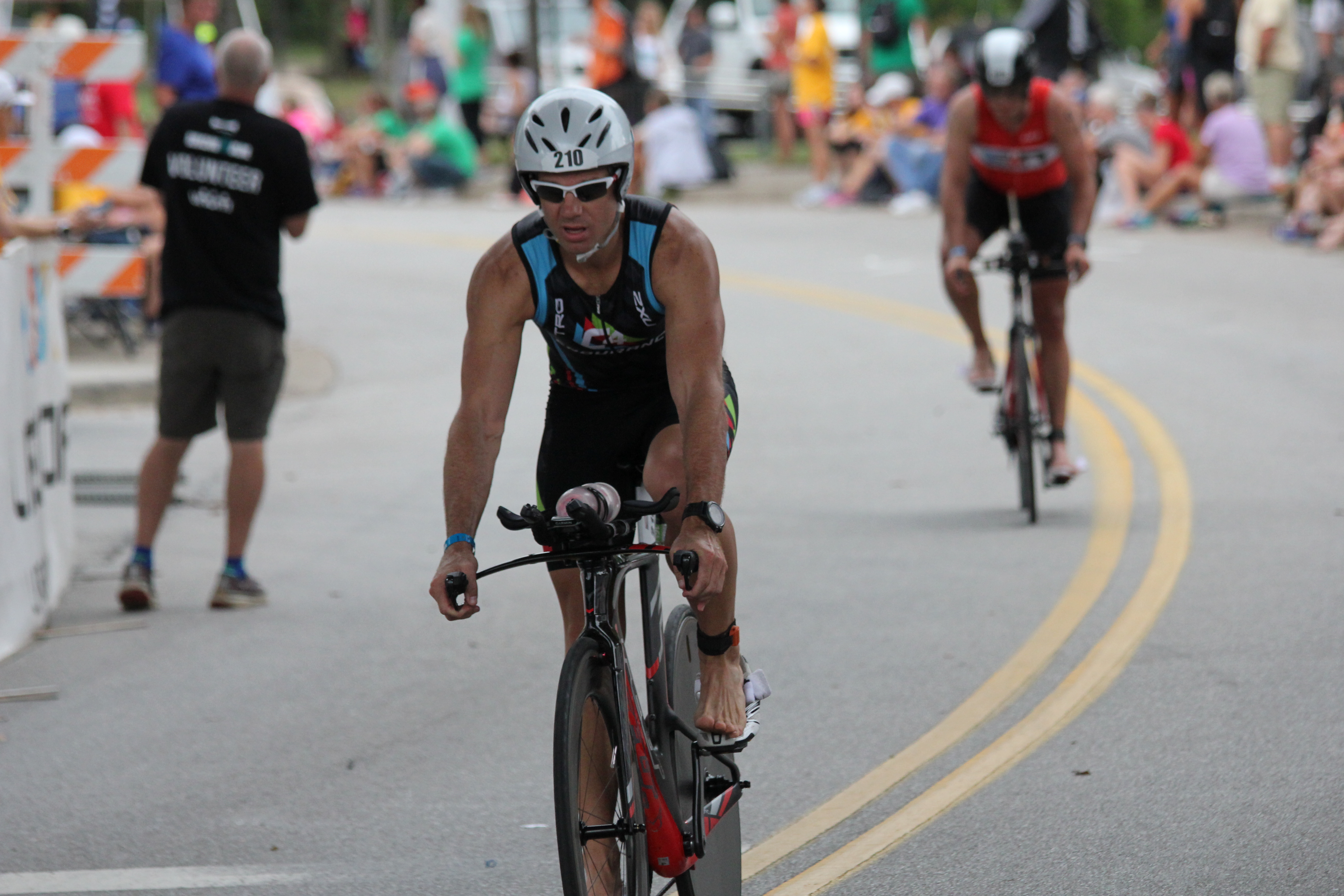 This is a lollipop course with an out section, 2 loops, and then the return section. The 2 loops are the bulk of the course with one side southbound being a lot of rolling hills and the more "difficult" side and the northbound section being wicked fast in some sections and smooth sailing on others. At the end of the out and first loop section, my power numbers on the bike were spot on for my goal. I knew I had plenty in the tank, so I rode harder on the southbound 2nd loop and cruised quite swiftly on the northbound section. Nutrition was spot on all day thanks to my Infinit, volunteers were spectacular as usual, and with a few bathroom breaks in route to return to T2, I knew my day was going just as coach and I had planned out. I finally started to feel the length of the bike in my legs around mile 108. At this point in the race, it's usually okay since you only have another 15-20 minutes. Chattanooga is different and we had another 8 miles to go, so best suck it up and keep riding hard. I rode solo for much of the day with the occassional cyclist I would pass or they would pass me, but it wasn't until mile 113 that a pack of guys came barreling past me. I had lost one of my nutrition bottles at mile 2.5 in the race on a very big railroad track. It shot my bottle out and cracked the top and my Infinit went everywhere. So when these guys passed me around the same vicinity, I just let them go not wanting to risk one of them losing control on the tracks and taking me down. Alas, T2 finally arrives and I was pleased at how my legs felt. Sure, some quad fatigue, but nothing that I couldn't run through.
Making Boys into Men
I was able to catch a glimpse of our 2XU team going into T2 and Tonya coming out of T2, so things were already going my way in the "best sherpa team in the world" department. Just as with the bike, we had a plan for the run and the first several miles were lending itself to my best marathon in an Ironman ever. I kept the gas on and was focused on nutrition and my goal paces. Nailing both mile after mile. I knew I would slow on the north side of the river where you climb several hundred feet over a few miles and that was okay. All part of the plan. Things continued to go well for me despite watching several female professionls completely lose it on the run course. Tears, vomit, cramps, sitting on curbs crying, whatever, they were having a pretty rough day. I was fortunate. I was blessed on this day. I could tell by special needs at roughly 13 miles that I needed some extra pick me up. I grabbed some food from my S
N bag and continued on my way. Happily finding Tonya and Jenn at the SN bagging area, seriously, best sherpas ever that totally lifted my spirits. I started cramming more food down the trap, kept on hydration, kept on overall nutrition plan. Even having to stop in some trees to take a bio break, lead me to believe I was spot on for hydration. Somewhere around mile 17, it was made evident to me that I was wrong. I was still running, I was still hitting nutrition, but my legs were just not willing to move any faster. I tried and tried and tried, but my garmin kept telling me it's not working. I did have a few sections a bit faster and apparently more sections a bit slower. My quads were really starting to ache by this point and I started questioning everything. Why can't I go faster? Why aren't my legs moving quicker? I rode easier than the year before, but my legs are just not working. Is it my nutrition? Am I missing something? Is this as good as it gets for me? And a million other questions falling off my head like a meteor shower on a clear night. I was able to finish, I kept running 99% of the race. I did walk for about 60 seconds on one of the hills, likely out of shear frustration, or maybe fatigue? or maybe nutrition? Here we go again. The final mile was epic as usual. It was so great to be nearing the finish line.
The Aftermath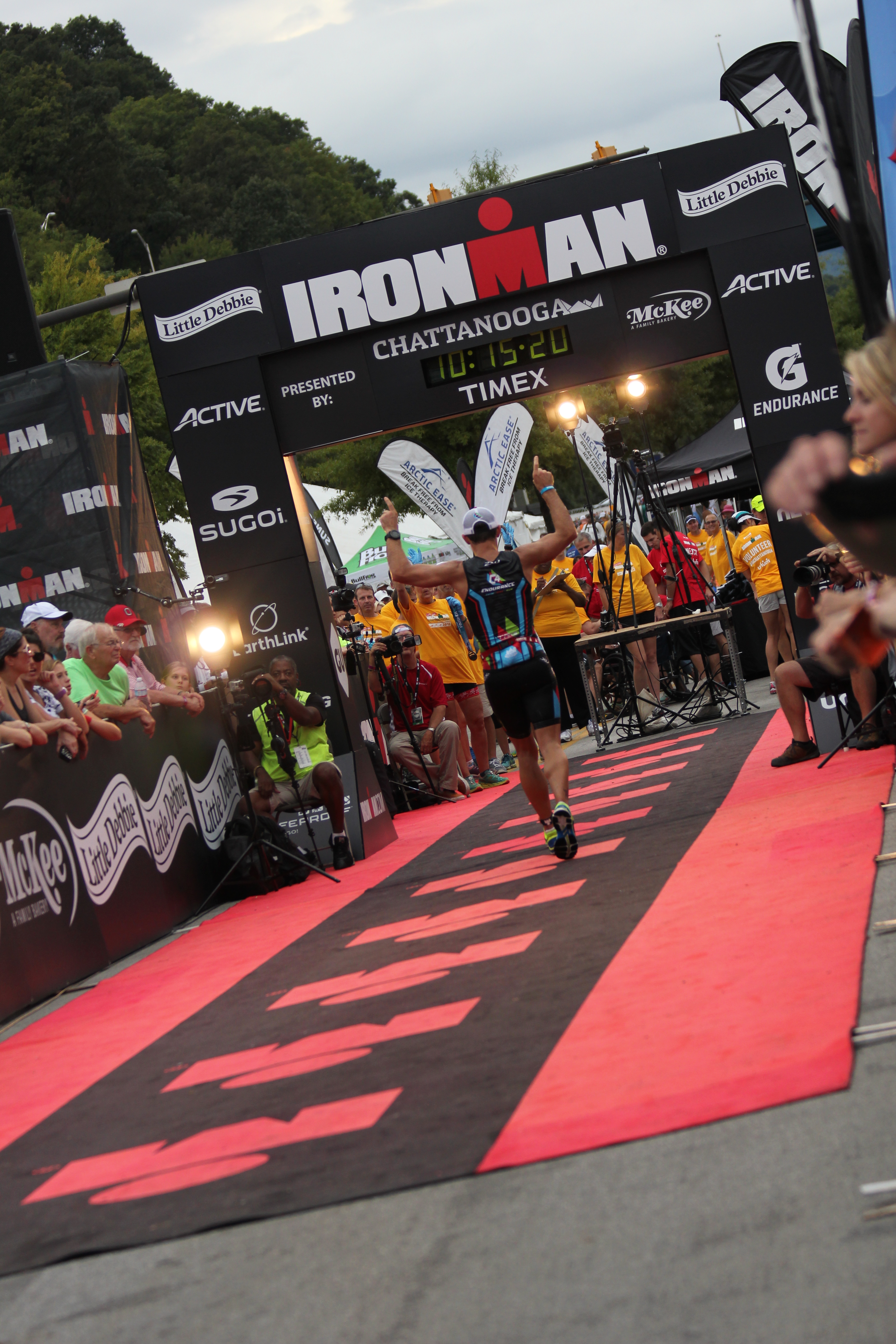 The finish line rapidly approached and for the first time in 7 years, a volunteer caught me and I just busted into tears. What is going on? Why am I crying? She asked me if I was okay and despite some nausea, I was fine. Apparently a blubbering, crying idiot, but I was okay. She took me to medic for nausea, took my blood pressure and it was 90/40. WHAT? What does that man? Doctor tells me that I am likely dehydrated, but I just can't imagine how after everything I drank on race day and it wasn't really even that hot. Why am I so emotional? Why didn't the race go like we had planned? Many cups of chicken broth and a liter of IV fluid later, I'm ready to go. Fully alert, no more crying, sure I'm tired, but still ready to go! Blood pressure is back to normal and I'm released. I replay this so often in my head. What could have caused all this? What could have been the reason that the run didn't go like I had trained? Could it be the culmination of racing 781.3 miles in 18 months? Could it be complete and utter exhaustion from all that training and racing? Could it be simple nutrition? All signs pointed to a perfect day for me, including the weather God provided. When it doesn't go perfect, you start to question everything, I mean EVERYTHING. I'm still convinced I had the perfect build up by my coach. I'm still convinced I'm stronger than ever at this distance. I'm also starting to come to the conclusion that my body is finally telling me, "enough is enough". Maybe I crossed some imaginary physical limits line in the sand for me personally.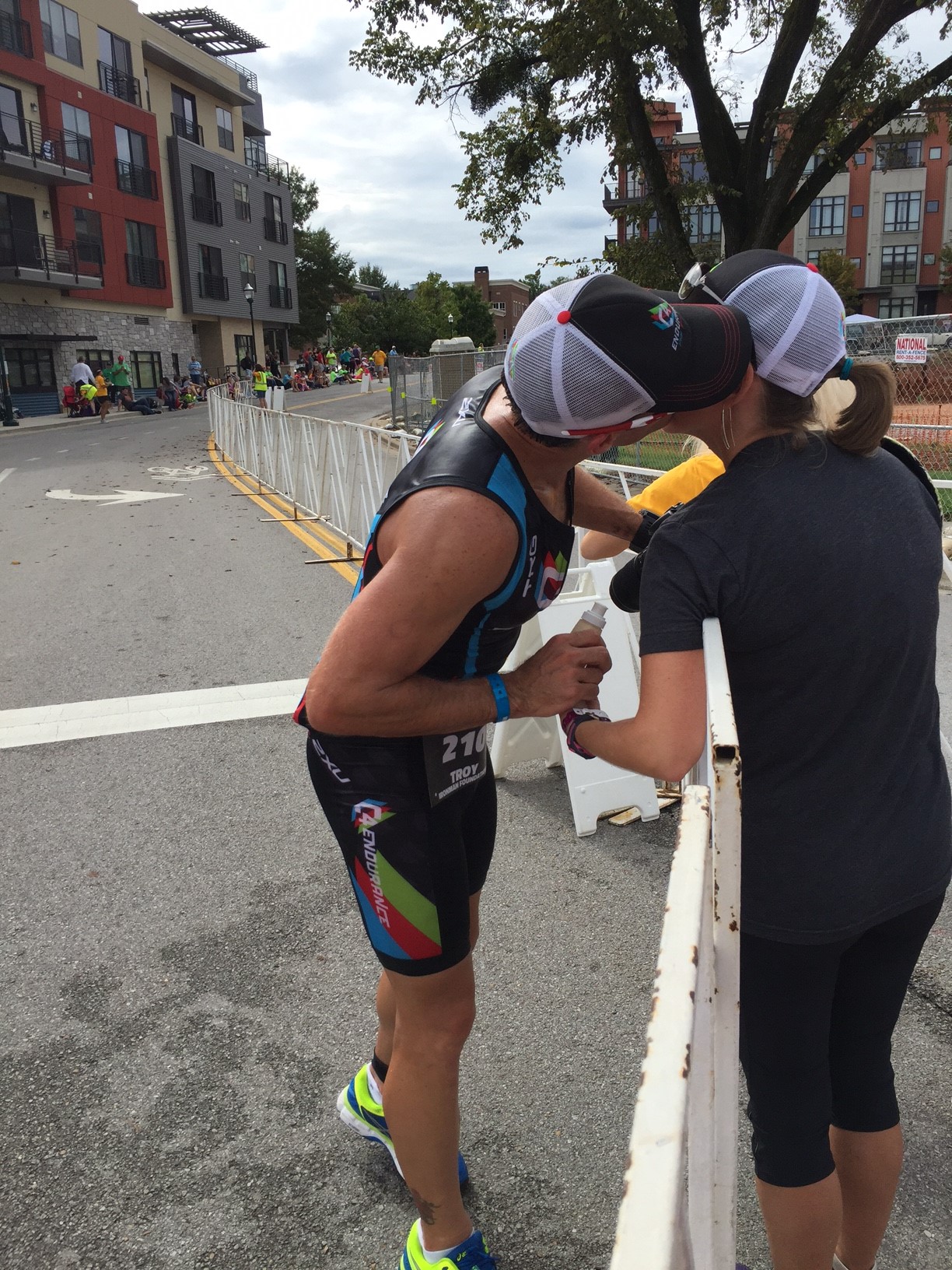 Whatever the reason for me blowing up in Chattanooga, I knew it on race day and I still believe it today. There is absolutely nothing else I could have done on that day, in that race, with this body. I left everything I had on that course, including a bucket of tears on my volunteer's shoulder. How do I bounce back from this race? Well, first and foremost I find balance again not just in my training, but in my family life. I work on recovery - like FOR REAL recovery and do whatever I want for the next 3-6 months without worrying about a racing calendar. Despite my overzealous personality and wanting to register for a winter marathon, my body keeps reminding me that it's an ignorant idea. It's time for a true break like I haven't seen in about 5 years. I do have race plans for 2016, but ideally they won't come for awhile and I have more than enough time to prepare. So for now, it's family time, it's focusing even more on my athletes that I coach, it's focusing on finding the joy in training beyond what I thought was possible, and it's focusing on recovery of my mind, body, and spirit. I will follow my faith and look to God for guidance and I know He can provide the path I should follow. I'm already excited to see what 2016 brings on the race calendar. I can't wait to race again with my buddy Laurie and anyone else that decides to dabble in this multisport lifestyle with me.
Thank you once again to my sponsors that help me get to the finish line each and every time including my wonderful wife and kids, my family, my friends, The Cycle Chauffeur, Infinit Nutrition, my coach Brandon Marsh, and 2XU Teamwear and of course - Alyssa and our Savior!
~Coach Troy